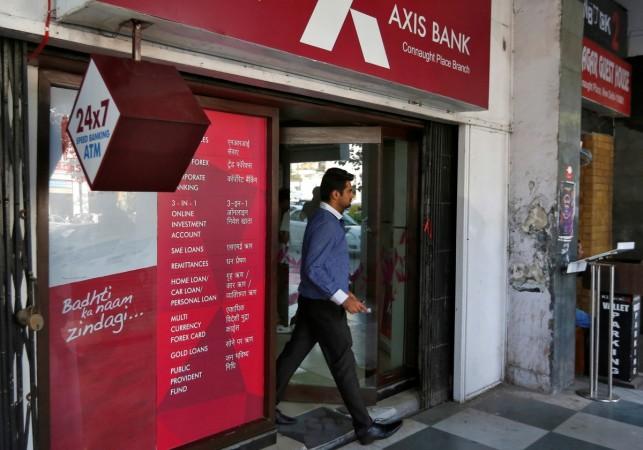 Axis Bank, India's third largest private sector lender, has dismissed a media report that its banking license faces cancellation in the wake of many frauds unearthed at its branches since demonetisation.
"We would like to bring to your attention, the false and malafide news published in a regional newspaper alleging consideration of regulatory action against the bank. In this connection, we strongly deny the contents of the said article and we reiterate that the bank has strong systems and controls as per the norms prescribed by the RBI," the lender said in a regulatory filing on Monday.
We firmly believe the said news is intended to spread panic amongst the general public, demoralise the staff and damage the reputation of the bank, the bank added.
Axis Bank was explicitly mentioned by the Indian government in an official statement over irregularities detected at banks in the wake of demonetisation, including efforts to launder black money.
"The cases referred from the Delhi unit include the Axis Bank, Kashmiri Gate in which complicity of officers of the bank in the malpractices was detected," the finance ministry statement said last week.
"Some cases have come to notice, however, of officials involved in carrying out transactions which were irregular and violative of RBI's instructions. Action has been taken in such cases and 27 officials of various public sector banks have been placed under suspension and 6 officials have been transferred to non-sensitive posts," the finance ministry had said in another statement.
The share price of Axis Bank closed 2.56 percent lower at Rs 444.60 on the BSE on Monday.
The corporate profile of Axis Bank says that the lender had 2,904 domestic branches (including extension counters) and 12,743 ATMs in India as of March 31, 2016.
Besides, the overseas operations are spread over nine international offices with branches at Singapore, Hong Kong, Dubai (at the DIFC), Colombo and Shanghai; representative offices at Dhaka, Dubai, Abu Dhabi and an overseas subsidiary at London, UK.
सबसे ज्यादा उधम ईसी बैंक ने मचाया है...@narendramodi_in @arunjaitley @HMOIndia @nanditathhakur @HinduRajyam @SV99999 @Bsharma7 @Khediwal pic.twitter.com/qvEjoqpMfC

— प्रदीप (@pkjha5aug) December 12, 2016