Avengers: Infinity War releases in less than two weeks and with every passing day, the Russo Brothers are teasing the epic movie. Time and again it has been said that the Infinity War's story is all about Thanos, however, Joe and Anthony Russo recently revealed that the Ebony Maw, from the Black Order, is an early fan-favorite character from the movie.
Speaking with Andy McCarroll, as reported by Comicbook.com, during once of the international press interactions, the Russo Brothers not only praised Tom Vaughan-Lawlor — the actor who plays Ebony Maw – but also added that the Thanos child is successfully standing out.
"We're trying to find the personality of those characters, the Black Order. We were looking for people to bring personality to these characters and he [Vaughan-Lawlor] just brought this interesting, complex character that's really popping with people that have seen the movie so far," Joe explained.
For the general audience, Maw has appeared on two occasions. On the first occasion, he is seen accompanied with his Black Order siblings and on the other, he's seen torturing Doctor Strange.
It looks like the Russo Brothers are happy with the actor's work in the movie. Speaking to Joe.ie., they teased the character. Joe said, "The character (Ebony Maw) is stealing all of his scenes, so the character seems to be popping."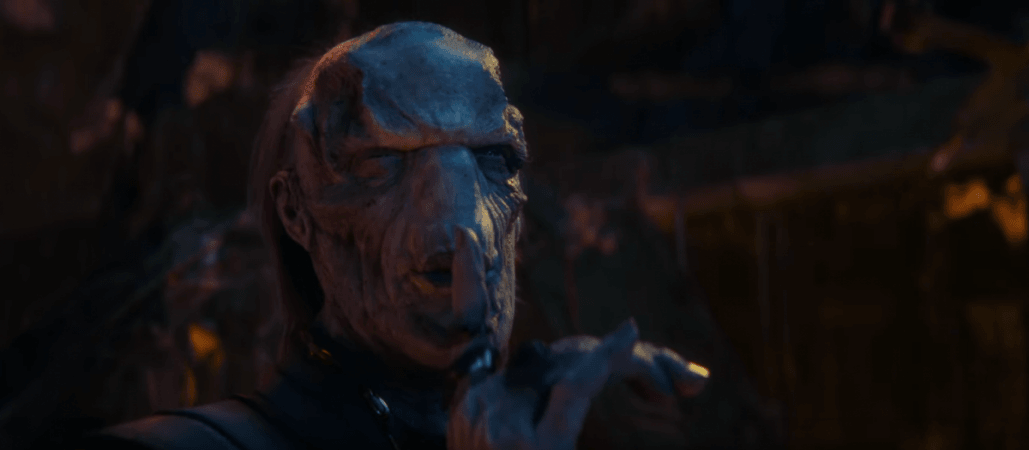 Anthony added, "Like Josh Brolin with Thanos, Tom is playing a character that is largely created digitally with graphics, and animated, but it is based very specifically on his performance."
Vaughan-Lawlor discussed his role with Inverse recently and explained how he worked on the character. "They [Russo Brothers] were all about the truth of this character and what his objective was and what he wants within that universe," explained the actor, adding that the directors wanted his character to be more than just thugs.
"Although you're playing at the operatic supervillain level, what they were asking of me as an actor was to find the truth of the character in the scenes," he added.
Avengers: Infinity War releases on April 27.