Where is Hawkeye? This could be the most asked question by Marvel fans lately. The MCU superhero hasn't been seen in any of the Avengers: Infinity War posters, trailers. Nor has he given any interviews discussing his part in the Avengers movie.
While Marvel Studios hasn't revealed the reason behind Jeremy Runner's absence, directors Joe and Anthony Russo have confirmed that he's a part of the movie and he has a long role to play.
Talking to JOE.ie., Joe Russo said, "We keep saying, 'Patience is a virtue.' We did not forget the twice-nominated Jeremy Renner. We cooked up a story for him that is a little bit of a long play. Not a short play." Anthony Russo added, "All will be revealed."
During the press visit to the sets of Avengers: Infinity War, Joe teased the character and said, "Hawkeye coming out of Civil War is in the same position that the Cap and Falcon are in at the end of that movie. The characters who are on Cap's side coming out of Civil War, some made certain decisions and others made other decisions that led to different paths and them dealing with oversight in this movie in a different way. So, Hawkeye's on his own journey in this movie."
Although the vague statement doesn't explain much about Hawkeye's disappearance from the promotions, it is glad to know that superheroes (and villains) whose arcs haven't been extensively explored in the past are being dealt with in Infinity War.
The directors also teased Peter Dinklage's character in the movie in the Joe.ie., interview. Speaking of the Game of Thrones star, Joe said, "You will [recognize him]. It may take you a beat or two, but you'll certainly recognize him."
"That's all we can say," added Anthony, with a laugh. Their response comes after fans were curious if Dinklage would play himself or will he be a CGI role in the Marvel movie.
In the same interview, they also shared new details about Ebony Maw, played by Irish actor Tom Vaughan-Lawlor. Joe Russo explained that Vaughan-Lawlor was cast for the role because "he's an amazing actor."
"We really were looking for actors to embody these characters of the children of Thanos, called the Black Order. This character Ebony Maw, in particular, is like Thanos' herald. He's a little bit of his hype man. And Thanos is sort of a culty character. Ebony Maw, the character who Tom plays, is the one that builds up the cult," Joe explained.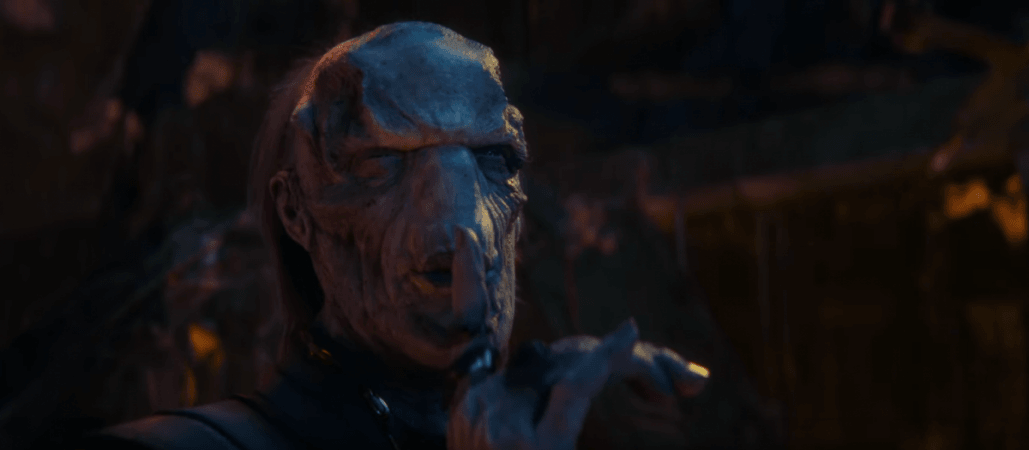 "The character needed a sense of humor and to be a bit dry, and he's stealing all of his scenes, so the character seems to be popping," Joe added.
As per the comics, Ebony is a manipulative character who is not unwilling to work against his own master's wishes for personal benefits. He's also seen betraying Thanos at a point in the comics to side with his inhuman son Thane, Comicbook.com reports.
It is to see what version of Ebony Maw is adapted in the movie. Avengers: Infinity War releases April 27.