Like every big Marvel movie, Avengers: Infinity War will also release in several languages in India. The studio has confirmed that a Telugu dubbed movie will hit the cinemas and they have tapped upon a renowned Baahubali star to voice over for a crucial role in the movie.
The studio recently revealed that Baahubali star Rana Daggubati is voicing the role of the mighty Thanos in the Avengers: Infinity War's Telugu dubbed version. Thanos is the villain of the movie.
Sharing a picture of the actor hiding his face behind the gauntlet, Marvel India teased his joining a few days ago and confirmed signing him for the dubbing role recently.
"I've grown up reading Marvel Comics and Marvel movies with their intricately woven storylines. It is fascinating to see how Marvel has created characters and stories that resonate so well with audiences across the globe, making movies at a scale that one had never before imagined," Rana said in a statement, India TV reported.
"Characters such as Iron Man and Captain America have been my favorites. So, dubbing for 'Avengers: Infinity War' was thrilling. Voicing for Thanos, a villain so powerful that some of the biggest superheroes have a tough time dealing with, was an exciting experience," the actor revealed. The film's dubbing process has been completed.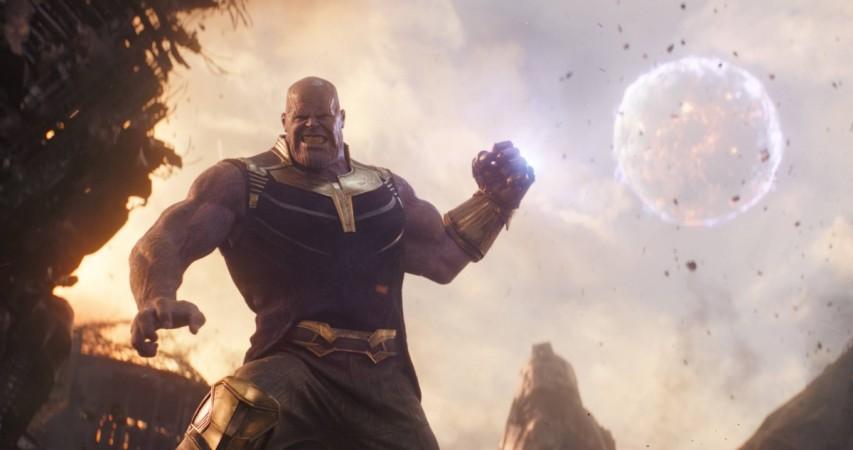 While we know that Rana is taking over Thanos' voice in the Telugu version, there is still no clarity on who will voice the Mad Titan in the Hindi dub.
This is not the first time that Disney India has taken the help of Indian stars to voice international movies. Priyanka Chopra, Irrfan Khan, Nana Patekar, late Om Puri and Shefali Shah were part of the Hindi dubbing team for The Jungle Book. Varun Dhawan voiced Captain America in Captain America: Civil War and Baagi 2 star Tiger Shroff dubbed for Tom Holland in Spider-Man: Homecoming.
Now that we know Rana is the Thanos of Telugu cinema, we cannot wait to find out if a Bollywood star has been approached to voice other Marvel characters in the summer release.
Avengers: Infinity War, directed by Joe Russo and Anthony Russo, hits the cinemas on April 27.