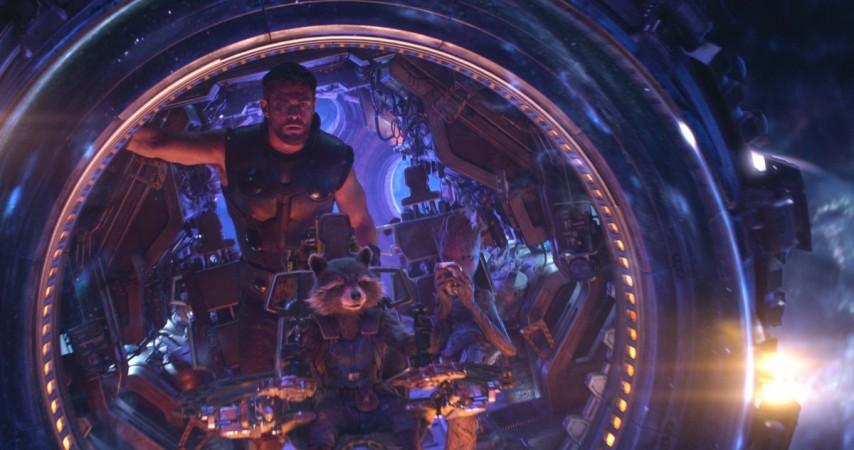 It will be long before Marvel fans will receive the critics' review of Avengers: Infinity War. But it looks like they are happy with Guardians of the Galaxy director James Gunn's verdict on the summer release.
It's safe to assume that Gunn got a chance to watch the Avengers movie and the director recently took to Twitter to share his opinion on the movie and he had only one word for the Marvel movie – incredible.
Gunn found the movie "incredible" and added the word "wow" to his verdict. He refrained from sharing any other details of the Infinity War.
The director is known for not mincing his words -- if he doesn't like anything, he would dare say it. So, his reaction to the movie comes as a good sign for Marvel fans.
Fans responded to his tweet expressing their excitement over his reaction to the movie.
Early reactions aren't something I like to consider a month before the movie, but this...hehehehe...does bring a smile on my face. pic.twitter.com/DARV90FFCe

— Shaurya Chawla (@_ShauryaChawla) March 22, 2018
Nope James Gunn only praises a marvel movie if he likes it. He did not like age of ultron for example

— Therealmichaelgarcia (@UltramarvlixInc) March 22, 2018
Looking beyond his reaction, the director seems to have confirmed that the film's making: reshoots and post-production work, has been completed and the movie is preparing to make its way to the world premiere on April 23 followed by a theatrical premiere on April 27.
Time and again, Infinity War directors have reinforced the fact that the new Avengers movie is going to be all about Thanos. Now, screenwriters Christopher Markus and Stephen McFeely also state the same. Speaking to the press on the sets of Marvel Studios (as reported by Comicbook.com), they said, "In many ways, it's a Thanos movie."
"We've been teasing Thanos for many movies in 30 second clips, so hopefully all the lead up will allow us to really go to town with him and make him a villain that requires this epic level of storytelling," McFeely shared. "That is the word I would use most often. It's ridiculously big."
"One of the big challenges is how to make sure he's not just a relentless machine collecting stones like he's going shopping. So we want to give him a full weighted emotional story. You can kind of say this is Thanos' origin story so that he will get the weight of any of the previous heroes in terms of the decisions he has to make in order to get what he wants," McFeely explained.
We cannot wait for the film to release! Watch the recent trailer here: