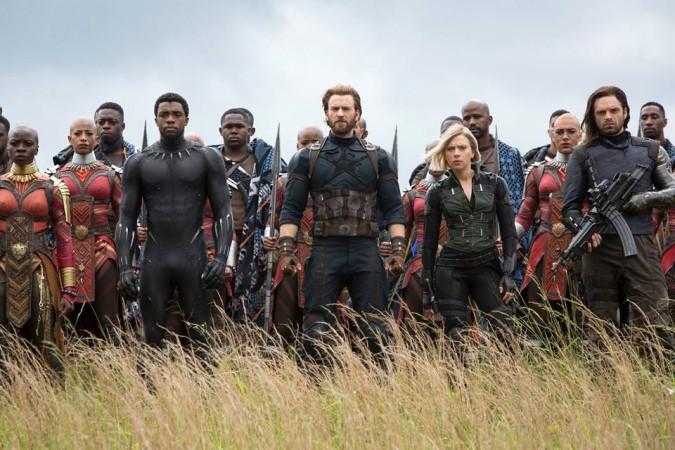 The Avengers are assembling for the massive Infinity War this month. Promotions for Avengers: Infinity War has begun in London. A selected group of an audience was invited to participate in the promotion wherein they were shown 30 minutes of the summer release.
While it is unclear which part of the movie it was, the Twitter handle Digital Spy revealed a few details from the movie which has resulted in fans getting upset.
Spoiler alert:
The Twitter handle discussed two scenes – one involved with the Guardians of the Galaxy and the other is from New York. The handle hasn't revealed if the "New York" scene mentioned was part of the trailer or not. The tweet also did not reveal if the said Guardians of the Galaxy scene involved Thor or Thanos.
However, as a review, the tweet revealed that the tone of the two scenes varies from each other. "The Guardians sequence had a very different, look, feel and soundtrack to the New York scenes," the tweet reads. It also added, "It's going to be funny."
Although there isn't anything major that the tweet reveals, fans are pissed that the details from the movie were shared despite the Russo Brothers requesting fans to remain silent about the movie's plot.
"Not the first 30, but footage from the first act as far as we could tell," the Twitter handle revealed.
The tweet also revealed that there was still no Hawkeye in sight. Though there is still no clarity why Hawkeye isn't a part of the promotional art or the trailer, Anthony Russo recently addressed his absence.
Talking to Total Film, the co-director of Infinity War explained that Hawkeye is not being ignored. There are some reasons which fans will understand once they have seen the movie.
"All will be explained when people see the movie. It's all tied into the story," the Russo Brother said. The director also addressed the death speculations and made it clear that there are going to be some sacrifices in the movie.
"Characters have to make sacrifices. To really, really feel the true emotion and the hero's journey they have to go through trials and those trails could cost them something," he said.
"It's very important that the heroes feel pain and that they make sacrifices because I think that, not only is a great storytelling, but it also is inspiring and I think we need a lot of inspiration in this world right now. So, for us, I don't know if we can ever get you to accept it, but I promise you this: we'll do our damnedest to tell you the best story possible, and what you do with it from there is up to you," the director shared.
Avengers: Infinity War releases on April 27. Watch the trailer here: