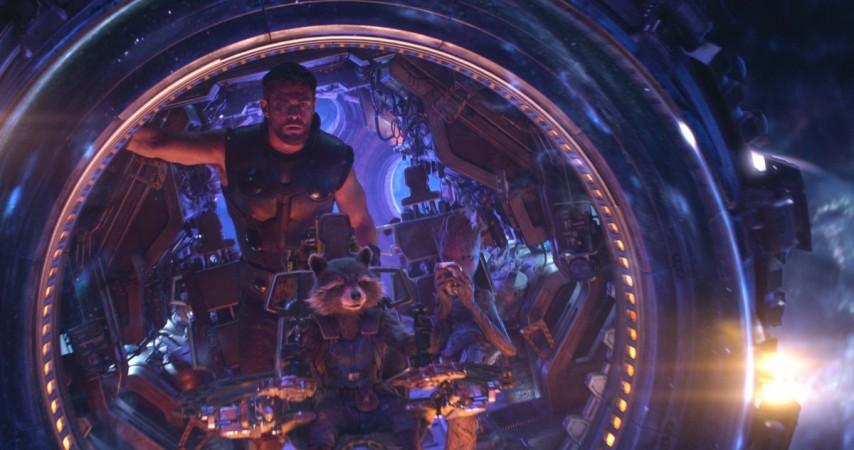 It looks like Marvel Studios has been so occupied with the promotions of Avengers: Infinity War that they missed an error in one of their recent artwork. A recent poster featuring the Marvel Cinematic Universe's superheroes was released and it had an important Thor development placed wrong.
Fans would remember that the God of Thunder lost his right eye in Ragnarok. His eye has now been replaced by an eye-patch and a scar. The important character update has been added in all Infinity War works, including posters, motion art, and trailer. However, in a recent poster, the scar has been placed on the wrong eye.
An eagle-eyed fan took to Reddit to point out the error. Placing few artworks featuring Chris Hemsworth's Thor side by side, the user proved his point. Several users on the platform tried to provide an explanation to how the error could have happened.
"They probably took the photo without the eye patch, like they filmed the movie, flipped the pic on the poster to make it more symmetrical, and then add the eye patch on the good eye, which is more noticeable than a scar," a user stated. "The scar is wrong in every picture, it was slashed horizontally," added another.
Another user pointed out that this wasn't the only mistake Marvel artwork has made. Fans know that Bucky loses his arm in Captain America: Civil War and there are speculations that Black Panther's sister Shuri makes a metal replacement for the character. But, in one of the artworks which features Sebastian Stan's character and his new iron arm, a piece of skin around the wrist is evident.
"This and human skin under Bucky's metal arm. Unacceptable," read a comment on Reddit. Despite the flaws, fans are excited about every artwork Marvel Studios is sharing. Recently, Empire released a slew of posters from the summer release giving fans a new look at the Marvel superheroes. Check them out here:
Avengers: Infinity War releases on April 27.