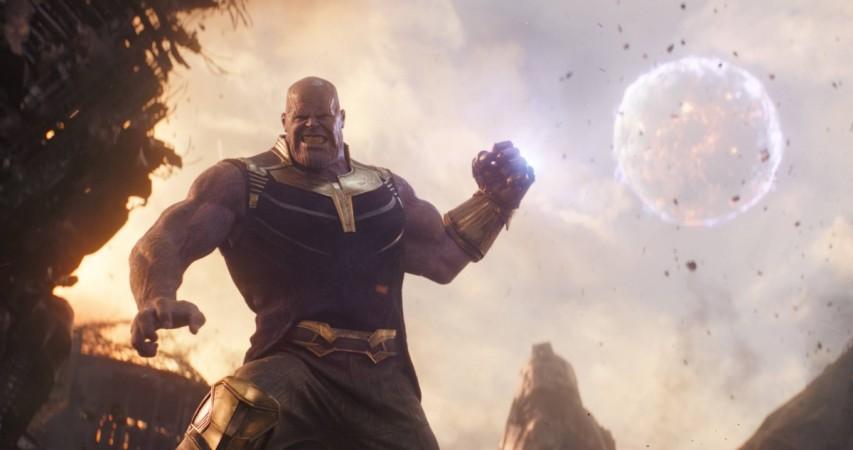 The new Avengers: Infinity War trailer dropped last week and it gave fans a better look into the summer release. While the epic Wakanda war was teased yet again, fans got their first look at the Black Order, The Guardians – Avengers bond and more.
But there was one moment that led to several hearts skipping a beat – Thanos holding on to Gamora's hand and taking her away. While the moment lasted seconds, it was one of the most memorable moments from the new trailer.
The iconic moment also reminded fans of the memorable moment from Logan, which released in March last year. This memory led to a fan page reimagining the X-Men movie moment and as a result, giving Infinity War a Logan treatment.
Like Logan holding on to Laura's hand in the famous poster from last year, the fan-made poster showcases Thanos holding Gamora's hand. The fan-made poster got everyone talking and it soon came to The Russo Brothers' notice.
The Infinity War directors approved of the fan work by changing the profile pictures of their social media handle to the Thanos – Gamora hand holding. However, it is sad that the directors did not comment on the move nor give the artist credits.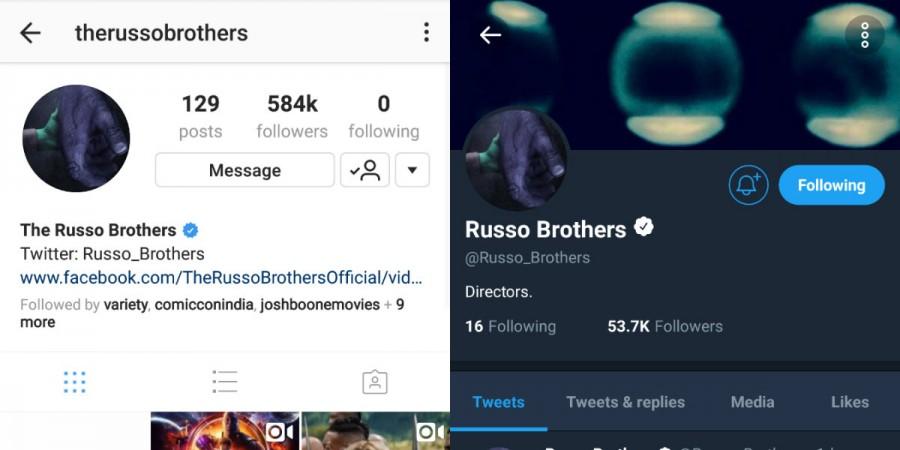 Nevertheless, fans are happy that the Russo Brothers are acknowledging the effort put by fans for their upcoming movie in some way or the other. They recently retweeted a fan-made Avengers: Infinity War parody trailer asking the team behind the hilarious clip if they would be interested in directing Avengers 5.
As for Thanos and Gamora, talking to Entertainment Weekly Josh Brolin said that the Mad Titan shares a unique bond with the Guardians of the Galaxy character. "When you see the relationship with Gamora and you see that evolves, God I wish I could tell you. I can't!" he says before adding, "Obviously he has a grand plan, like somebody who's pulling in kids for their own selfish bloodshed. But he has a capacity to love very much and very deeply."
The directors recently confirmed that Infinity War is going to be Mad Titan's movie. The character hasn't been explored in the previous Marvel movies despite several cameos in the past. Infinity War will help fans understand why Thanos wants to kill half the universe and showcase his powers while he goes about fulfilling his motives.
Fans will also see flashback sequences from the Mad Titan's life, Josh Brolin previously confirmed. Avengers: Infinity War releases on April 27.