In two weeks, fans will finally witness the chaos Thanos will unleash at the Avengers in Avengers: Infinity War. The Guardians of the Galaxy and the Avengers are coming together to fight the Mad Titan and protect the Infinity Stones. The plot has been teased in several promos, trailers, and artworks.
While fans are curious to see how the Avengers put up a fight against the purple villain, Marvel followers are also wondering where Hawkeye is in this all. Jeremy Renner's absence has led to fans questioning makers about Hawkeye at every given opportunity. Although the Russo Brothers dropped a subtle tease on his role in the movie, fans turned to Robert Downey Jr and Joe Russo seeking for answers yet again when the Avengers assembled in Singapore to promote Infinity War.
During the interaction at the press event, the cast and crew were asked who could take on Thanos and win. To which, the Iron Man actor gave a crowd-pleasing answer as reported by Comicbook.com, "Here's my guess - because I haven't read the script [Laughter]. Because Jeremy Renner is not in the poster, I think he's the only one that can beat Thanos! I think it's Hawkeye! [Cheers] No, I think it's Jeremy: only Jeremy can defeat him [laughs]."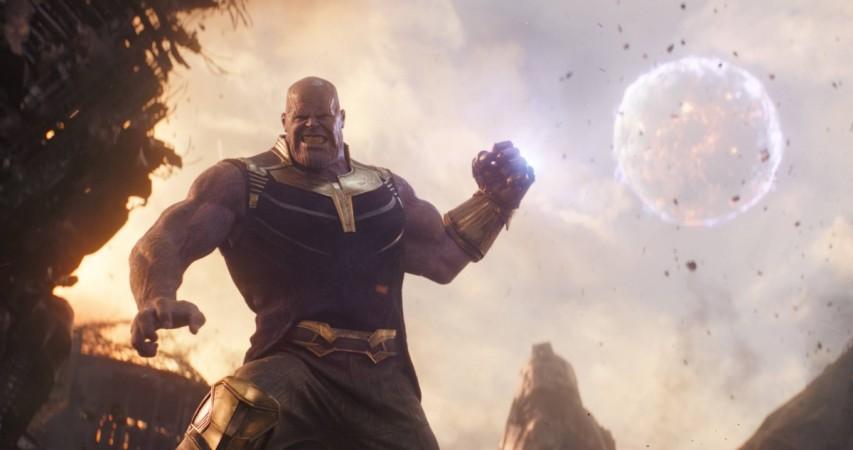 Adding to the tease, co-director Joe Russo jumped in and added, "Hawkeye IS Thanos!" This answer was welcomed by a huge rabble of fans present at the venue.
There have been theories suggesting that Hawkeye is on a quest of his own. While the directors haven't addressed the theory, they have been teasing his inclusion in the movie for some time now.
Talking to JOE.ie. recently, Joe said, "We keep saying, 'Patience is a virtue.' We did not forget the twice-nominated Jeremy Renner. We cooked up a story for him that is a little bit of a long play. Not a short play." Anthony Russo added, "All will be revealed."
Fans will have to wait until Avengers: Infinity War's release, i.e., April 27 to know what's going on.