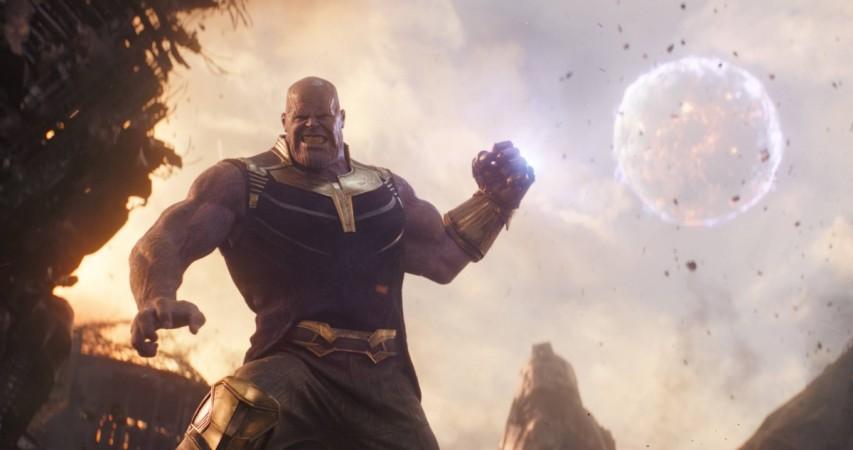 Avengers: Infinity War has left the Marvel fans mourning over the horrifying end of their favorite superheroes who died at the hands of the supervillain Thanos. He wipes out half of the universe with a snap of his fingers after acquiring all the infinity stones.
The movie was undoubtedly the culmination of the 10-year saga of the Marvel Cinematic Universe (MCU) which gave away a message to the fans that things would not be the same again. We saw Black Panther, Falcon, Winter Soldier, Scarlet Witch, Drax, Groot, Mantis, Star Lord, Spider-Man, Doctor Strange, Vision, Nick Fury (post-credits) and Maria Hill (post-credits) disintegrating on the silver screen.
Though all the original Avengers - Thor, Captain America, Iron Man, War Machine, Black Widow, Hulk including Thanos' daughter Nebula, Black Panther's Okoye and Guardians of the Galaxy's Rocket are still alive, there were lot of loopholes which could actually bring back our dead heroes to life in Avengers 4 slated to release next year.
We were given an indication of a new entrant Captain Marvel in the post-credits scene who could possibly know something that Thanos doesn't. Doctor Strange can also be heard saying, before getting blown into pieces, that it was the only way when Iron Man asks him why did he hand over the time stone.
The movie was left with many loopholes and possibilities that could take place in the upcoming part. But before that, you need to check out the two deleted scenes that were recently shared by All India Bakchod (AIB) which talk a great deal about Thanos and his unimaginable superpowers that he now possesses.
Check out the deleted scenes here:
Deleted scene 1:
Deleted scene 2:
Now you know right.
Meanwhile, Avengers: Infinity War has taken the Indian box office by storm. Released across 2,000 screens in India, it collected Rs 135.16 crore in just five days of its release making it the first Hollywood movie to mint Rs 20 crore on all 5 days.
#AvengersInfinityWar is in no mood to slow down... First Hollywood film to collect ₹ 20 cr+ on all 5 days... Fri 31.30 cr, Sat 30.50 cr, Sun 32.50 cr, Mon 20.52 cr, Tue 20.34 cr. Total: ₹ 135.16 cr NettBOC. India biz... GrossBOC: ₹ 173.28 cr... #Avengers #InfinityWar

— taran adarsh (@taran_adarsh) May 2, 2018