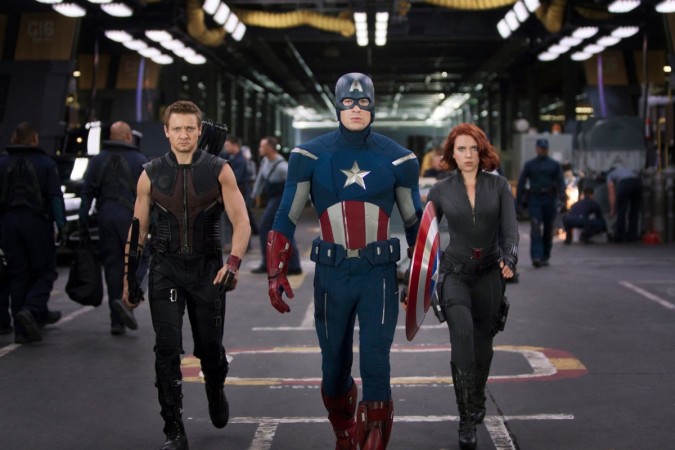 Fans of Avengers: Infinity War are desperately waiting to get the first glimpse of Avengers 4. If recent rumours and speculations are to believe, then the wait is almost over.
Probably, Black Friday will mark the first day when Marvel will be unveiling the very first look of Avengers 4 and with that, fans will finally get to know the title of the most-awaited superhero film of all time.
It was earlier reported that Marvel will be unveiling the first trailer of Avengers 4 on November 28, the day when Collider will be organizing a special screening for Avengers: Infinity War. However, most recent tweets by movie experts hint that the studio plans to release the first trailer in two days from now.
Marvel studio head, Kevin Feige, stated recently that the first trailer of Avengers 4 will be released by the end of this year. Now, many are believing that the studio is all set for November 23 as it is the day when they will be releasing the first look of Avengers 4.
The rumoured date comes from two different Twitter accounts who have proven good record when it comes to speculations. Daniel R. — a well-known Marvel insider — tweeted that a reliable source has claimed that the Avengers 4 trailer will be out on November 23.
Daniel R. Later tweeted that the news is not confirmed and if Marvel does not release the trailer by the end of this week then they will release it by the next week.
Someone very reliable said he heard Friday but he wasn't sure. So again "Unconfirmed". We'll see. If not this week then next week should be it. #Avengers4

— Daniel R (@DanielRPK) November 19, 2018
On the other hand, Marvel Cinematic Universe Comic's Jeremy Conrad also shared his insights about the release of the Avengers 4 trailer.
Just like Daniel R., Conrad later tweeted that Marvel may drop the first trailer to Avengers: Infinity War sequel on Black Friday. However, he later tweeted that the trailer won't be releasing this week.
Confirmed: There is NO Avengers 4 trailer this Friday.

— Jeremy Conrad (@ManaByte) November 20, 2018
As of now, nothing is confirmed and fans of MCU will just have to wait to catch the first glimpse of Avengers 4.
Meanwhile, there are several theories swirling around the Marvel superheroes. After Stan Lee's sad demise, many have even pointed out that Avengers 4 will have some sort of tribute to the legendary comic writer.
Fans of Avengers will have to wait for another few months to see the action back on the big screen when their favourite superheroes will enter the endgame against Thanos.