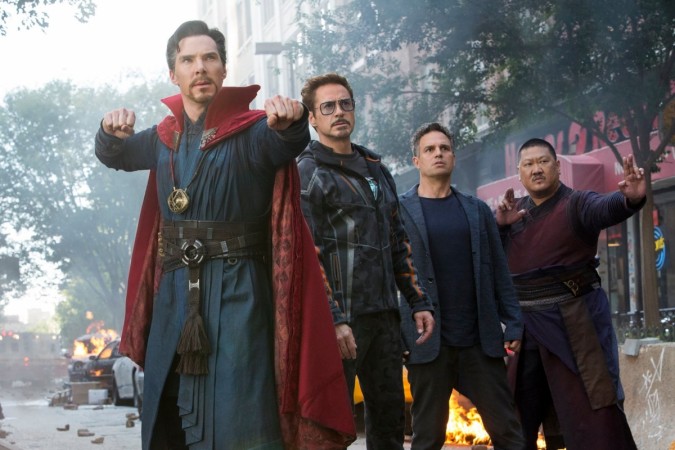 The wait is almost over. Fans of Marvel Cinematic Universe are in here for a treat as the first teaser trailer of the upcoming Avengers 4 is reportedly set to release in nine days from now, i.e., on November 28. At the same time, fans will finally get to know the title of Avengers: Infinity War sequel.
As earlier reported, the first official trailer of Avengers: Infinity War was first released on November 29, 2017, and if the latest reports are to be believed then Marvel is going to follow the same path with next year's Avengers 4.
As per reports, a special screening for Avengers: Infinity War is being organized by Collider on November 28, and many are now speculating with the screening of Avengers 3, the Russo Brothers may unveil the very first look of Avengers 4.
On the other hand, a fan recently posted an image online showing the advert for Avengers Prelude Part 1 comic book. The date on the advert is December 5. The fan wrote: "This was at the end of the #CaptainMarvel prelude comic... the first #Avengers4 trailer has to come out before its first prelude comic... right?"
So, if this coincidence is to go by, then the first trailer of Avengers 4 will release in just six days from now.
As of now, nothing has been made official by Marvel, but studio head Kevin Feige had previously said that Avengers 4 trailer would be unveiled before the end of this year.
OK, here we go, 3 quick questions, answers direct from Kevin Feige's mouth

1) AVENGERS 4 trailer "before the end of the year"
2) Namor COULD make an appearance, still deciding IF & when
3) GUARDIANS 3 status "on hold"

— ???? (@ErickWeber) October 26, 2018
Meanwhile, fans might not get to see Benedict Cumberbatch in Avengers 4. The acclaimed actor teased about his part during The Tonight Show Starring Jimmy Fallon. During his appearance, Benedict said, "I'm dust, baby. I'm just out there. I'm in the ether. I'm probably part of your food chain. I'm in your stomach somewhere." Contrary to this, as per the latest theories, Dr. Strange will play a crucial part in Avengers 4 and it looks like he was only joking.
Avengers 4 is directed by the Russo Brothers, who previously directed Infinity War. The superhero movie will mark an end of a Marvel's phase and fans are excited to know how the studio will take the stories of superheroes from thereon. As per several speculations and the provided timeline, fans will get to see different X-Men movies, and reboot of Fantastic Four.
The sequel to Infinity War is scheduled to release on April 26, 2019, and will star Robert Downey Jr., Chris Evans, Chris Hemsworth, Paul Rudd, and others in the lead role.