In the absence of Steven Smith, David Warner, and Cameron Bancroft, the Australian batting line-up may appear to be jittery which has given Indian fans hope of a series down under, but the bowling attack of the hosts remains a threat for the Indian batting order.
Mitchell Starc, Josh Hazlewood, and Pat Cummins were at their absolute best against England in the last Ashes and there is no reason why they cannot repeat their performances against India. Also, Nathan Lyon is perhaps the best off-spinner going around in the world at the moment and enjoys a good record against India.
Reverse-swing will play a factor in Australia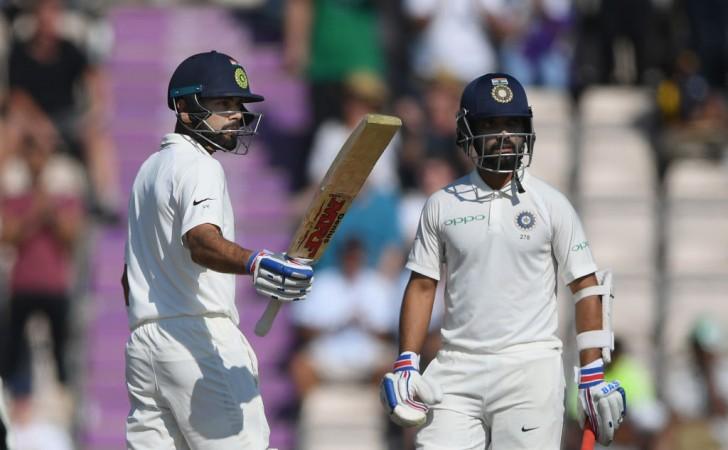 Australian wicket-keeper Peter Nevill has fired a fresh salvo at the Indian batting order as he believes that there is enough firepower within the Australian ranks to skittle the Indian batting order.
"They're bowling as well as I've seen them bowl. Particularly the reverse-swing bowling. It was a fairly abrasive wicket in Manuka and they all bowled with a lot of class and a great amount of skill. They'll be a very difficult challenge for the Indian team," Nevill told cricket.com.au.
Back in 2014-15, Nathan Lyon posed plenty of problems for the Indian team and the off-spinner has only grown from strength to strength ever since. He is now one of the senior members in the side and Nevill expects him to do much of the same in the upcoming series.
"He [Lyon] has been fantastic. His form for the last year has been phenomenal. He's bowling as well as he's ever bowled. It's always a pleasure keeping to him," Nevill said.
Virat Kohli, who was in imperious form in the previous tour, will have to step up once again and lead the way as the batting revolves around him. It will be a test for the Indian batting order, as they have only underperformed in the series against South Africa and England and the upcoming Test series will be another chance for the batsmen to step up and be counted.