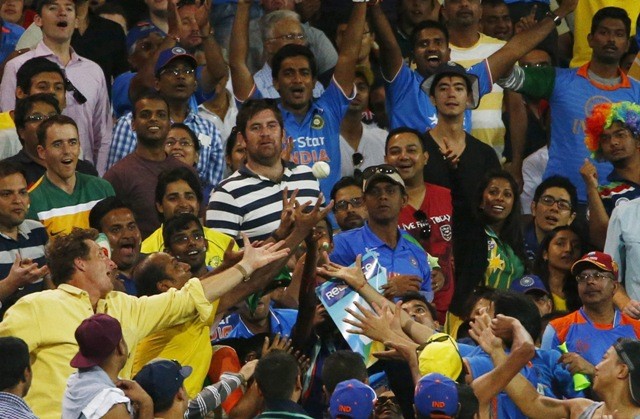 The Indian cricket team will finally get a chance to take revenge for their 2015 ICC World Cup semi final loss to Australia, as the Aussies will host the men in blue in January 2016. India will play five ODI matches along with three T20 matches as decided on Thursday.
No doubt this series will excite cricket fans, as the India-Australia rivalry has been on the rise in the last few years. With India-Pakistan not having played a bilateral series for quite some time, it is Kohli vs Warner and Dhoni vs Clarke, which has been gaining prominence of late.
India and Australia are two top sides in international cricket, especially in coloured clothing, hence the matches are expected to be watched all around the world as the quality will be top notch.
Millions of fans watched the India vs Australia World Cup semi final on their TV screens and the same kind of viewership can be expected in January also.
"We want to build on this great momentum," AFP quoted Cricket Australia executive general manager Mike McKenna as saying.
"Following the World Cup, we are determined that local Indian, Pakistani, Bangladeshi, Afghan, Sri Lankan and other overseas-born fans who packed Australia's grounds with good-humoured noise and colour are able to maintain their passion for cricket as part of their adopted Australian lifestyles."
India have a packed schedule ahead as the team is currently in Zimbabwe for a series of three ODI matches. The first match is scheduled for 10 July, 2015.
Apart from this, India have a tough away tour of Sri Lanka in August followed by a home series against South Africa between September and November. India and Pakistan are scheduled to play in December, but things about the series are still undecided.
Hence, there is plenty of cricket action to look forward to this season.