Anushka Sharma has been targeted by Twitterati after her beau and cricketer Virat Kohli failed to play a big innings at the India-Australia in Sydney.
The Bollywood actress is at the Sydney Cricket Ground to cheer for the Indian team. Virat Kohli struggled at the crease, as he played 13 balls to score only one run before getting out.
India vs Australia Semi-final: Memes Go Viral on Social Media
Soon, crazy cricket fans started accusing Anushka Sharma and claimed that she brought bad luck to Virat Kohli. Below, we bring you some of the selected few comments posted against Anushka on Twitter: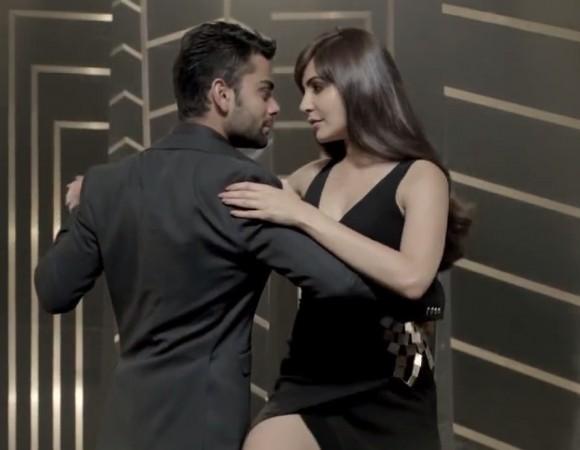 Mohamed Shifan Tweeted: @mustho Anushka's too much love is doing him no good. The boy left with just one run. A big lol indeed.
Gautam Bhimani Posted: Hey how far is the NH10 from the SCG?" Anushka
Dr. Neha R Vijayakar Wrote: Why oh why didn't Anushka have some other surgery to undergo today?
Kamaalrkhan: Request to all the people to go n throw stones at the house of Anushka Sharma who is reason for the defeat of India
Tamil Movies Posted: Dhoni asked Kohli to spend time with Sharma. Kohli understood it as Anushka Sharma instead of Rohit Sharma
SUHEL SETH Posted: I feel sorry for Anushka. To go Down Under to see VIRAT go down under must be heart-wrenching. She could have easily seen him at home.
Zarqa Tweeted: If we make it to the finals, then can they please ban Anushka from the stadium!
Suzi Mann Posted: I knew Anushka landing up in Sydney was a bad idea! #AUSvIND
Zaid Hamid Wrote: Anushka Sharma should be declared National Panauti.
Fun With Hashtags Wrote: Anushka : I want you here in 5 minutes. Virat : Ok My Love.
$ir $ri $ri Magal Posted: Sigh. Kohli is out. On the positive side, the cameraman can get back to focusing on the match instead of Anushka Sharma.
Smita Posted: ANUSHKA SHARMA FILMS BANNED IN OUR HOUSE FROM TODAY !! #IndVsAus
You Know!! : Anushka Bhabhi take first flight and come back to #Ind. Your work is over now. #IndvsAus
Atul Khatri Tweeted: Hey Anushka, can you please distract the Aussie fielders on the boundary by showing them your lip job ? Plleeeaasee
Sittu Wrote: Trouble for Virat, Rohit is scoring runs just to impress Anushka... Virat bach ke ! #IndvsAus
BK Posted: Virat Kohli is an overhyped cricketer..next time make sure ur gf is not there ..u screwed it up big time
Tejas Barot Tweeted: Just watched #IndVsAus and i am blown away. What a brilliant film and specially an outstanding performance by my love Kohli - Anushka !:)