Twitter users are arguing whether Mark Conditt, who has been identified as the man responsible for the serial bombing that stoked fear and terrified the residents in Austin, Texas, should be called a "terrorist" or not.
While Texas governor Greg Abbott has avoided labeling the 24-year-old a terrorist, social media users have called it double standards.
In an interview with Fox News Wednesday, Abbott said, "The definition of a terrorist is more the mindset of the person who committed the crime. Was his goal to terrorize or did he have some other type of agenda?"
He agreed that the deadly bombings in the past three weeks brought "terror" to the city, but he also questioned whether Conditt was "trying to achieve more than terror." Conditt's motive behind the attack has not been revealed.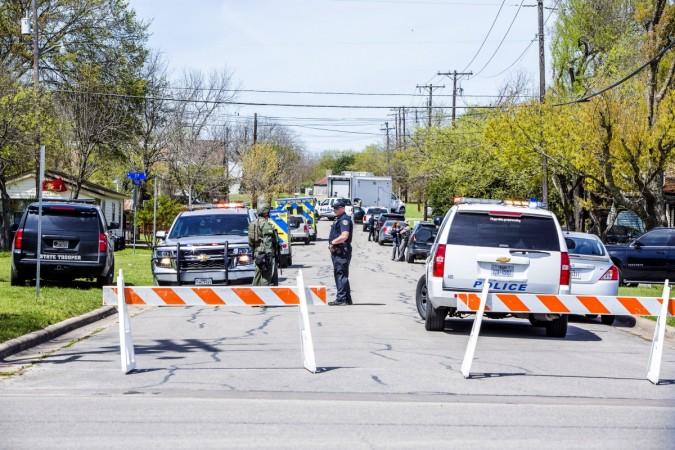 "That we don't know yet. But clearly, there was terrorism that was felt," Abbott said.
But critics and social media users called it a racial abuse and asked what if the person was a non-white.
"Let me get this straight, a suicide bomber murdered people then blew himself up but they're not calling him a 'terrorist' because he's white?" Airborne Toxic Event singer Mikel Jollett wrote on Twitter.
"If the Austin bomber had been Muslim, the national guard would be on the streets of Texas by now," he said.
American-Pakistani comedian Kumail Nanjiani took to Twitter to say that calling Conditt a "challenged young man" is the height of white privilege.
"The Austin Police Chief referred to the serial bomber as a "challenged young man." Murdering multiple people and being called "challenged" is the height of white privilege," he tweeted.
"If this terrorist bomber was a brown guy, my mom wouldn't be able to leave her house for a week," Nanjiani added.
Here's what other social media users said.
The interesting thing about the Austin bomber Mark Anthony Conditt is he was targeting Black people for weeks, & the authorities seemed clueless. But when his bombs injured white people, they found him in 48 hours.

— Tariq Nasheed (@tariqnasheed) March 21, 2018
The Austin Bomber is white, so of course he's not a terrorist. Figures.

— Queen Kuzma (@Lakerella) March 21, 2018
A 24-year-old white man terrorizes the city of Austin and the police say he's "A very challenged young man"... A 23-year-old black man stands in his backyard in Sacramento and the police say nothing, they just shoot him twenty times... #StephonClark

— Cyrus McQueen (@CyrusMMcQueen) March 22, 2018
Are we going to check if the Austin bomber had white supremacist ties or are we only concerned with brown people being terrorists?

— Hari Kondabolu (@harikondabolu) March 21, 2018
Thank you FBI. The Austin bomber, a 24 year old white male (therefore not classified as a terrorist ) will no longer TERRORIZE Austin residents. #AustinBombing

— Brian Krassenstein? (@krassenstein) March 21, 2018
Meanwhile.... in Round Rock Texas.

#AustinBomber #AustinBombing pic.twitter.com/gOlbSifg1H

— Cameron Grant (@coolcambackup) March 21, 2018
Imagine if the Austin bomber was a Mexican or Muslim. When the Austin Police chief announce that the bombing suspect was found, Trump would had been calling for a ban of immigrants or the immediate building of his stupid wall.

FACT: This is a white terrorist! #AustinBombing

— Ed Krassenstein ? (@EdKrassen) March 21, 2018
Bombings have barely made the news. Black people murdered by a white male, no surprise that the media isn't interested. #AustinBombing

— cheat_codes (@closeweek) March 21, 2018
Could you imagine what Donald Trump, Republicans and Fox News would have been saying if the #AustinBombing terrorist was Muslim, Black or Latino? But no, he was a 24 year old white male so it's just another passing news story not a 24/7 tool to fear-monger against minorities

— ♻️ Christopher Zullo (@ChrisJZullo) March 21, 2018
Austin bomber was a 24 year old white male. I am sure he will be described as a sick individual instead of terrorist. #AustinBombing #DomesticTerrorism

— Naturalclone (@naturalclone) March 21, 2018
This shit is fucking terrorism, stop being fucking dumb. but noooo it can't possibly be terrorism if they're not a muslim. #AustinBombing

— amani. (@amanisxos) March 21, 2018