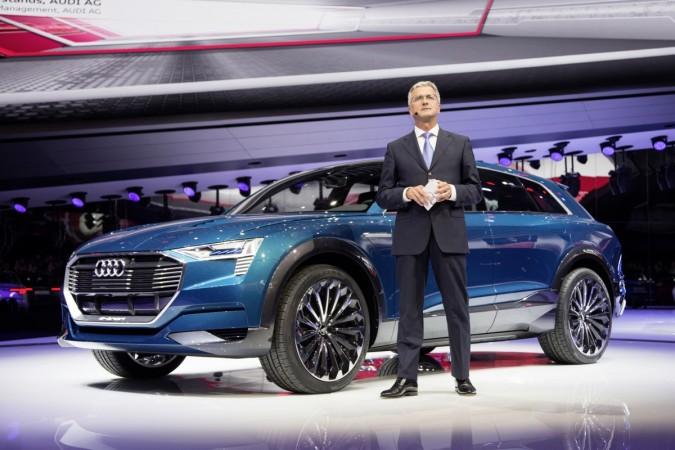 In one of the major setbacks to German auto giant Volkswagen AG, its luxury division Audi's Chief Executive Officer, Rupert Stadler, was arrested on Monday. The 55-year-old, who is heading the luxury brand Audi since 2010, has been arrested over the German carmaker's emissions test cheating scandal that trembled the automobile world in 2015.
Munich prosecutors said Rupert Stadler was detained due to fears that he might hinder the investigation into the scandal, plunging Volkswagen (VW) into a leadership crisis. "As part of an investigation into diesel affairs and Audi engines, the Munich prosecutor's office executed an arrest warrant against Professor Rupert Stadler on June 18, 2018," the Munich prosecutor's office said in a statement.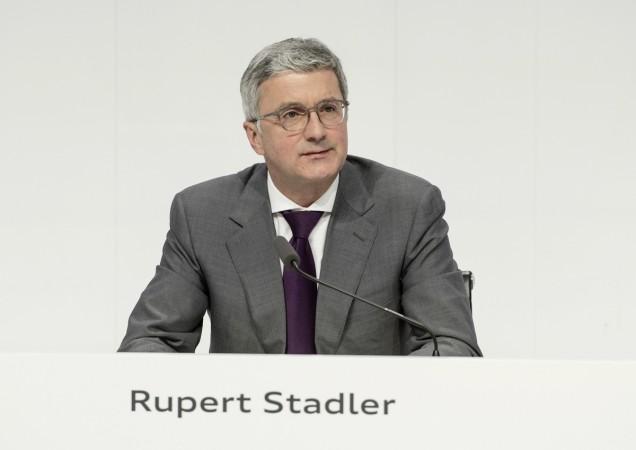 A judge in Germany has remanded Stadler in custody to prevent him from obstructing or hindering the diesel investigation, reports Reuters. Audi and Volkswagen have confirmed the arrest of Stadler. "For Mr Stadler, the presumption of innocence continues to apply," a spokesman said in a statement.
Stadler is the senior-most company official taken into the custody till date in connection with the 'dieselgate' scandal. Audi's former head of engine development was also taken into custody in September 2017.
In 2015, the world's biggest car-maker by sales had admitted to the US regulators that it programmed its cars to detect when they were being tested and alter the running of their diesel engines to conceal their true emissions. Volkswagen Group admitted to equipping about 11 million diesel cars sold worldwide with the 'defeat devices' designed to dupe pollution tests.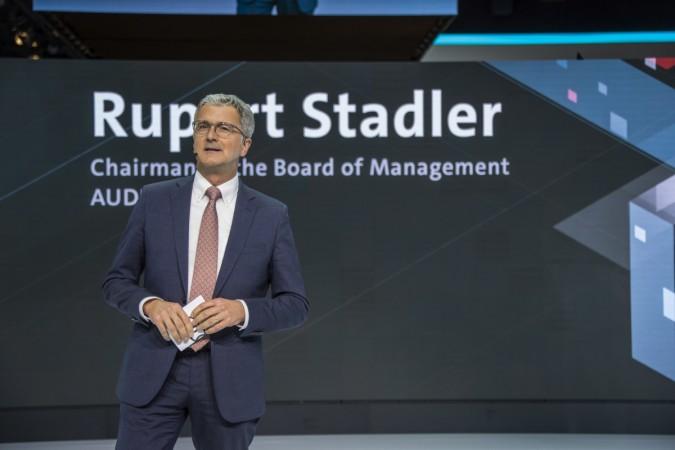 The incident led to the then Chief Executive Martin Winterkorn's exit while his successor Matthias Mueller was also hastily replaced earlier this year.
The blow comes at a time when VW's new group CEO Herbert Diess is trying to introduce a new leadership structure. As per the new structure, Stadler was supposed to speed up the group's shift toward electric vehicles.