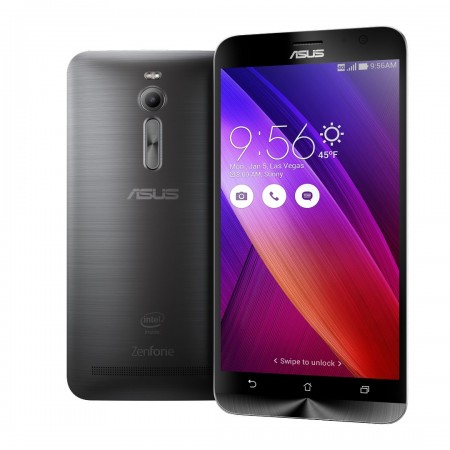 People have started talking about Asus Zenfone 3 after the hype around the Zenfone 2 ahead of its release last month. In fact, it is natural for gadget lovers to be curious about Asus' next device, after all the publicity its recently-launched products received.
Asus released the Zenfone 2 in three models, ZE500ML, ZE550ML, and ZE551ML, last month with competitive pricing. The high-end variant, ZE551ML, sports a 5.5-inch IPS capacitive touchscreen and comes packed with 4GB RAM and 32GB internal memory.
Now, reports are doing the rounds that the release date of Asus Zenfone 3 might fall somewhere in 2016 after the launch of ZenFone 2 Facelift in the second half of this year. The company's Chief Executive, Jerry Shen, had earlier told YugaTech (via GSMArena) that Asus would follow Apple's naming convention, which threw a hint that the Zenfone 3 should come next year.
According to a report by China Times (via G4Games), Shen has revealed that Asus' Zenfone 3 will have fingerprint recognition sensor. He also told YugaTech that the company is establishing partnership with companies like Qualcomm and hinted the use of the Snapdragon 615 in future Zenfones.
The Zenfone 3 should come with several feature upgrades over its predecessor. So, having a look at the specifications of Zenfone 2 will help create a clear picture of what to expect in the upcoming device.
The high-end variant of Asus Zenfone 2, ZE551ML, sports a 5.5-inch IPS capacitive touchscreen with 1080 x 1920 pixels (403 ppi pixel density), powered by Intel Atom Z3580, and runs on Android 5.0 Lollipop. It comes packed with 16/32/64 GB internal memory and 4 GB RAM, houses a 13 MP main camera and 5 MP front snapper, and a Li-Po 3000 mAh battery.