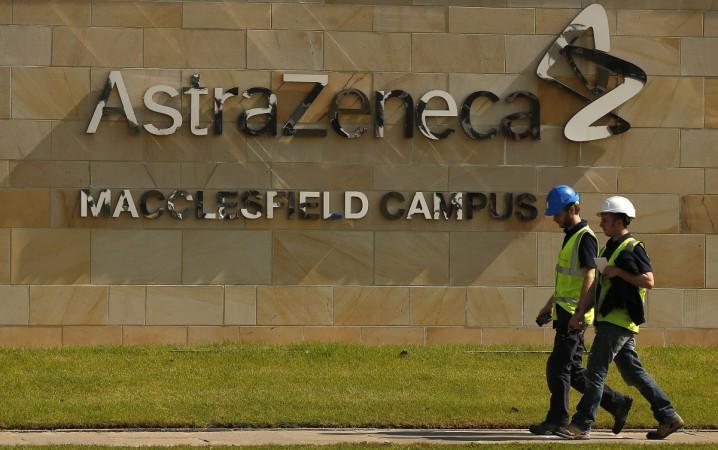 Continuing with the divestment of its drug portfolio, AstraZeneca said in a statement Tuesday that it has sold the European rights for constipation drug Moventig to ProStrakan -- a unit of Japanese bio-pharmaceutical firm Kyowa Hakko Kirin. It is the second big sale of a non-core drug that the company has made in the last two days.
AstraZeneca had received $500 million in a separate deal to sell two heart medications Monday. AstraZeneca will receive $70 million in upfront payments as well as future tiered royalties on net sales as part of the arrangement, which will allow ProStrakan to sell the medication in the European Union, Iceland, Norway, Switzerland, and Liechtenstein.
"This agreement is in line with our strategy to focus our resources within our three main therapy areas while unlocking value from the important medicines in our portfolio," Luke Miels, AstraZeneca's executive vice president of global product strategy, said in the statement.
Earlier in 2015, AstraZeneca sold its U.S. rights of Crohn's disease drug Entocort to Perrigo for $380 million and the global rights outside the U.S. to Tillotts Pharma AG â€" part of the Zeria Group â€" for $215 million.
According to Reuters, AstraZeneca is focusing on developing new medicines by divesting its stake in peripheral products after the company's profits suffered because of the loss of patent protection on former blockbuster drugs.
The company has also said that such divestment, or "externalisation" deals, contributed $1.1 billion to its total revenue last year and the figure is likely to be higher in 2016. The agreement does not impact the company's financial guidance for 2016.
"ProStrakan ... complements our commitment along with Daiichi Sankyo to build the market and co-commercialise this important medicine in the US," Miels said in the statement.