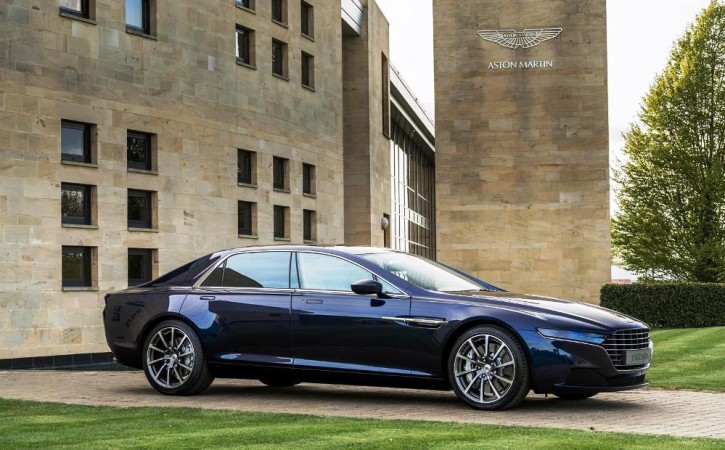 British luxury car maker Aston Martin has launched a new sub-brand christened AMR. The AMR brand will be an amalgam of Aston Martin's trademark luxury and racing pedigree. The cars from the sub-brand will boast of enhanced performance, sharper dynamics and a winning design language. But there's more.
Also read: What is AMR? All you need to know about Aston Martin's new sub-brand
Andy Palmer, CEO of Aston Martin, has told Car and Driver that he wants to fill the super-luxury space. And Lagonda could spin off to an entire range of super-luxury sedans that could go up against the likes of Rolls-Royce and Bentley.
For uninitiated, Aston Martin had announced the revival of the Lagonda marque in 2008 and an ultra limited super luxury model was launched in 2014 with a seven-figure price tag. Despite being an expensive limited edition car available only in Middle East, UK and Europe markets, Lagonda was welcomed with open arms. This seems to have prompted Palmer to test waters in the super luxury sedan segment. Palmer said the process is already underway to determine what form the range should take, "At the moment, I assume two cars. It could be one, it could be three—that will come out in the business case, but two is the most likely," he said.
Palmer is keen to go up directly against the Bentley and Rolls-Royce. "I think Lagonda can be a hugely credible brand in that part of the market," Palmer said. "We know how to make cars handle, we know how to make them luxurious, and we have already made and sold sedans."
The recently-launched Valkyrie mid-engined supercar is Aston Martin's answer to Ferrari and Lamborghini supercars. With a solid portfolio in the making, Aston Martin could emerge as a leading player in many segments by end of this decade.

Source: Car and Driver