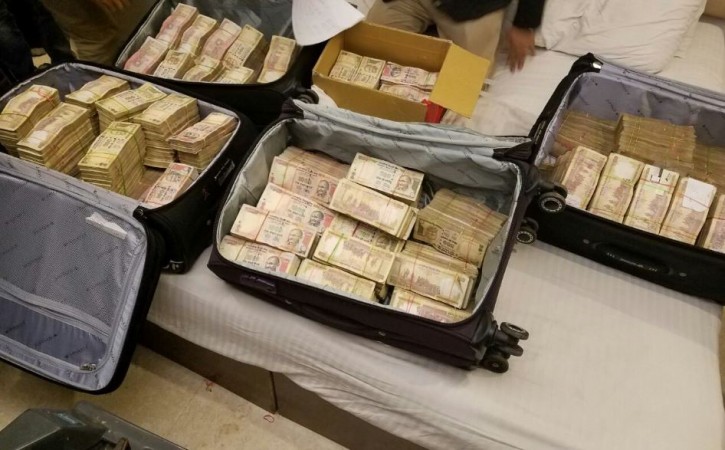 At least two people have so far been arrested by the Border Security Force (BSF) after Rs 29 lakh worth new currency notes were seized from them in the Garo hills region in Meghalaya.
The two men were travelling with the money to Gasupara in South Garo hills from Assam. A BSF official quoted by the Press Trust of India said that the force has recovered a large sum of money in denomination of Rs 2,000, Rs 500 and Rs 100 notes. BSF officials have also seized mobile phones of the two men and the vehicle in which the two were travelling.
The two are residents of Mankachar in South Salmara district of Assam and were reportedly taking the money to a coal exporter.
The official further added that they had received a tip off, following which the operation was launched.
The Income Tax (IT) department on Saturday seized assets worth Rs 10.50 crore from a tea seller-turn-financier following raids that were conducted against him in Surat, Gujarat. The raids were part of the anti-black money crackdown post the November 8 demonetisation move of the central government.
Last week, the IT department and the Crime Branch in a joint operation recovered Rs 3.25 crore in old notes from a hotel in the Karol Bagh area in Delhi. Five people were arrested in connection with the case and further enquiry is being carried out.
Ever since Prime Minister Narendra Modi on November 8 announced the ban on Rs 500 and Rs 1000 denomination notes across the country, there have been several cases of the IT department seizing cash running into lakhs of rupees at various locations across India.