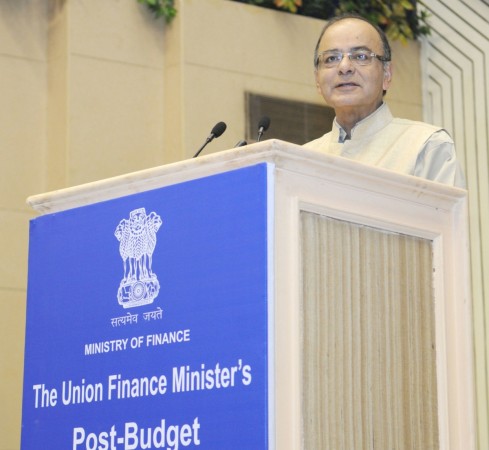 The Bharatiya Janata Party (BJP) released Friday its vision document for the upcoming Assam Assembly elections, scheduled for April 4 and 11. Union Finance Minister Arun Jaitley, who released the document, said the Assembly elections would be "a historical opportunity to uproot failed Congress government. [sic]"
The BJP has tied up with the Asom Gana Parishad (AGP) and the Bodoland People's Front (BPF) to contest all 126 seats in Assam. The party has projected state BJP president and Union minister Sarbananda Sonowal as its chief ministerial candidate in the state.
The BJP has gained the acceptance of Muslims in the state, BJP leader from Assam Siddhartha Bhattacharya was quoted as saying by Firstpost.
Jaitley was quoted as saying by ANI the vision document "should be the roadmap for Assam from 2016 to 2025. We won't only win, but this BJP-led alliance will have a landslide victory this election."
The BJP is contesting 90 seats, and has given tickets to six former Congress MLAs including Himanta Biswa Sarma, nine Muslim candidates, five Scheduled Caste candidates and 10 Scheduled Tribe candidates.
Recently, two groups — one each from the BJP and the AGP — separated from the mainstream parties and formed smaller parties over differences of opinion on the BJP-AGP tie up.
BJP chief Amit Shah is expected to address two rallies at Sivasagar, in Upper Assam, and Sonari, Charaideo district, Friday, Doordarshan reported.
The Congress, Trinamool Congress and the Left parties are also contesting the elections.