The 18th edition of Asian Games will be held between August 18 and September 2 in the Indonesian cities of Jakarta and Palembang.
More than 10,000 athletes from the continent will take part in the multi-sport spectacle.
Athletes will compete for medals in 58 sports disciplines in the upcoming Games. 10 of them have been included for the first time in the history of the continental event that was first held in 1951.
Host nation Indonesia had the privilege of adding three sports of their choice to the Games.
IBTimes, India has compiled the list of sports that will be making debuts at Asian Games 2018. Check them out below.
3x3 Basketball
3x3 Basketball is among the fast-growing sporting discipline across the globe. The sport is making its Asian Games debut in Indonesia and will be a part of the Tokyo Olympics in 2020 as well.
Approved by the International Basketball Federation, 3x3 basketball is played with four players per side (three regulars, one substitute).
The sport is played on half of the normal basketball court with only one hoop.
A match is played for only 10 minutes with a 12-second shot-clock. There are no quarters or half-times.
A game is over at 21 points, unlike the traditional 5v5 which has no limits when it comes to the number of points scored.
Men: Anil Kumar, Vivek Vinubhai, Loveneet Singh, Prasanna Sivakumar
Women: Nima Doma Bhutia, Kirandeep Kaur, Nisha Sharma, Srivdiya Suriyashekar
Date: August 21 to August 26
Pencak Silat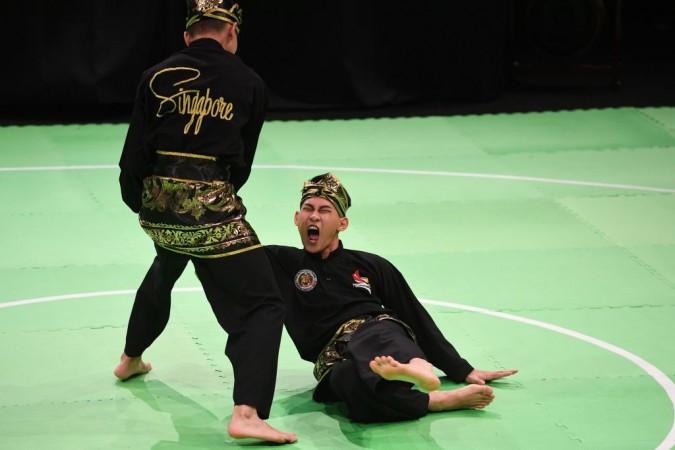 Indonesia got Pencak silat added as one of the three new sports of their choice at Asian Games 2018.
Pencak Silat is a traditional Indonesian martial art form that is spread across Malaysia, Indonesia, Singapore, Brunei Darussalam, and the Philippines.
According to the official website of the Games, the sport is assessed from punches, kicks, sweeps, and dings between two fighters.
Indian athletes
Sonia, Simran, and Boynao Singh
Bridge
Contract Bridge, a card game, will be making its debut at the upcoming Asian Games.
Four players are needed for a game of Bridge with two players pairing up for a team. It's played with a standard 52-card deck. Each player is served 13 cards and the objective of the game is to score more points by using tricks.
Indian athletes
Men: Pranab Bardhan, Sapan Desai, Subhash Gupta, Rajeev Khandelwal, Ajay Khare, Finton Lewis, Debabrata Majumder, Gopinath Manna, Sumit Mukherjee, Shibhnath Dey Sarkar, Bachiraju Satyanarayana, Jaggy Shivdasani, Arun Kumar Sinha, Rajeshwar Tewari and Raju Tolani.
Women: Rita Choksi, Feroza Chothia, Hema Deora, Bharati Dey, Marianne Karmarkar, Himani Khandelwal, Kiran Nadar, Aparna Sain and Vasanti Shah.
Date: Between August 21 and 31.
JetSki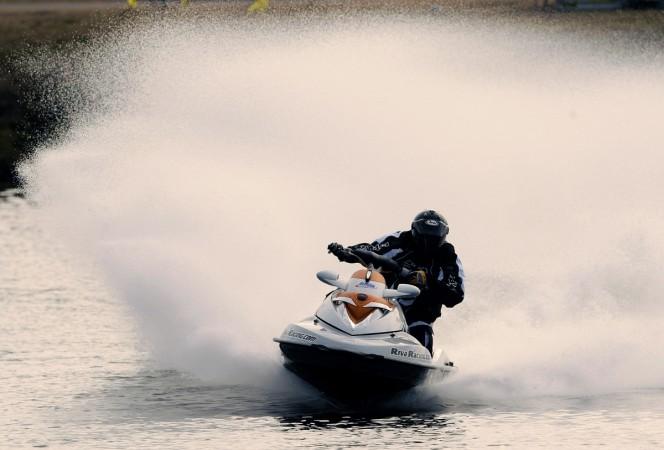 JetSki, which was mainly seen as a recreational sport using personal water craft, has been included in the Asian Games.
The sport will be held at Ancol beach in Indonesia between August 23 and 26.
Jet Ski has been part of Asian Beach Games. Six different categories of the sport are played in the said event — Runabout open, runabout 1000, runabout endurance, runabout stock, open ski and sports GP.
However, for the upcoming multi-sport event, athletes will contest only in four categories — Runabout 1000, Ski Modified, Runabout Limited and Endurance Runabout Open.
Date: Between August 23 and 26.
Paragliding
Paragliding was also considered a recreational sport for quite some time. However, it has been introduced in the Asian Games for the first time this year.
The sport is all about how an athlete manages to control a parachute after starting from a height.
Paragliding is contested in three different race formats — cross country, aerobatics, and bivouac. However, bivouac format will not be part of Asian Games 2018.
Date: Between August 20 and 29.
Sport Climbing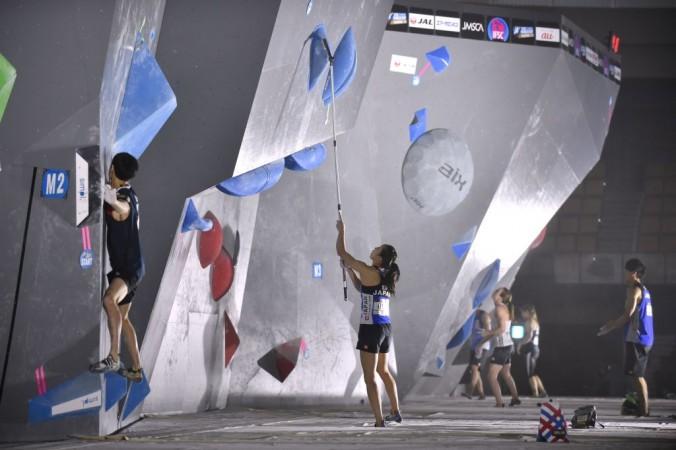 Sport Climbing is one of the exciting additions to the Asian Games this year.
Three different categories of the sport — Speed, Speed Relay and Combined — will be held at the upcoming multi-sport event.
Speed climbing involves two competitors racing against each other while climbing a 15-meter high wall that has footholds and handholds.
Speed Relay involves athletes from a country teaming up in the speed climbing event. Once an athlete climbs the 15-meter wall, the other athlete from his/her country begins climbing from the bottom of the wall.
Combined is relatively tougher which involves Bouldering and lead climbing.
Indian athletes: 3 - Chingkheinganba Maibam, Shreya Nankar, Bharath Kamath.
Date: Between August 23 and 27.
Rollersport
Rollersport, which has been attracting a lot of young athletes over the years, will makes its Asian Games debut this year.
Skateboard and Roller Stake (20km race) are the two categories of the sport at the Games.
Indian athletes
(Roller Skate) - Aarathy Kasturi Raj, Amitesh Mishra, Varsha Puranik and Harshveer Sekhon
Date: August 31.
Ju-jitsu
Ju-jitsu, one of the most popular martial art styles, makes its Asian Games debut in Jakarta.
Unlike many other martial art forms, athletes are not allowed to punch or kick and most of the action takes place on the ground in Ju-jitsu Newaza.
A match is decided if a player successfully completes a submission move using a lock on joints and strangulation.
The sport will be held in six different weight categories for men and two categories for women at the Games.
Indian athletes: Shibu Kallekkad, Ashwin Pandari
Date: August 24 to August 26
Sambo
Sambo, a martial art form that flourished in Russia, is a combination of wrestling, judo, ju-jitsu, boxing among others.
The word SAMBO is an acronym for SAMozashchita Bez Oruzhiya, which literally translates as self-defense without weapons.
Indian athletes
Men: Jatin, Jacky Gahlot, Kunal, Manish Tokas, Divesh, Danish Sharma, Parikshit Kumar, Ashwin Pandari Chandran
Women: Pincky Balhara, Malaprabha Yallappa Jadhav, Binisha Nayakattu Biju, Megha Tokas, Jyoti Tokas, Amisha Tokas
Date: August 31 and September 1
Kurash
Kurash had been part of Asian Indoor Games 2017. It is a traditional martial art form of Uzbekistan, in which two wrestlers try to throw one another to the ground.
If a wrestler is thrown to the back, he/she loses the bout. If thrown on the side or on the belly, points are are awarded to the opponent.
Athletes from India: Pincky Balhara, Divesh, Jacky Gahlot, Malaprabha Jadhav, Jatin, Kunal, Binisha Biju, Aswin Pandari, Parikshit Kumar, Danish Sharma, Amisha Tokas, Jyoti Tokas
Date: August 28 to 30