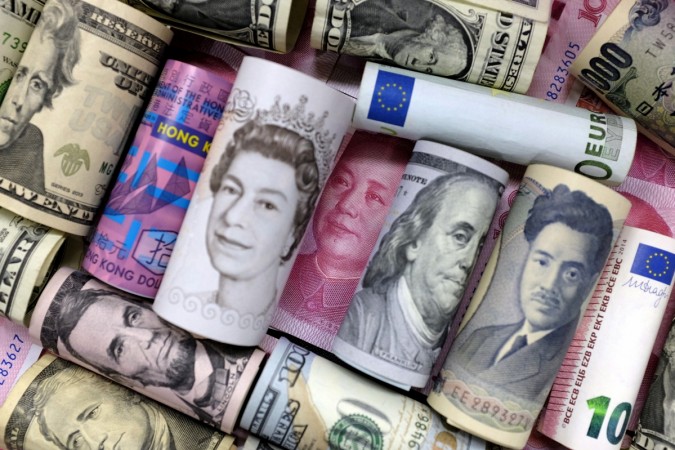 Business confidence in Asia has slumped to the weakest in three years even as the Sino-US trade war is worsening. Both advanced economies and emerging countries will be affected, but the impact on emerging markets will be graver, a survey has found.
The ongoing tariff war between the US and China will have a greater impact on the emerging Asian countries including India owing to capital outflows, the fear of contagion and a rout in currencies, the survey said.
The Thomson Reuters/INSEAD survey said the fall in the index in the second successive quarter was a strong signal of an economic slowdown.
The Asian Business Sentiment Index, which represents six-month outlook of 104 firms, fell to 58 for the July-September quarter, its lowest since the fourth quarter of 2015, from 74 three months before.
The decline in the index and the pace of the fall were the steepest recorded since the survey began in 2009.
"We have witnessed a cyclical upturn in the world economy that had to come to an end. We see the end of the cycle in advanced economies as well as emerging markets. This survey confirms that these fears are real," Antonio Fatas of INSEAD business school said.
The factor that spooked Asian businesses the most was the ongoing tariff war, while concerns over an economic slowdown in China and currency fluctuations in the emerging sector also fanned fears.
Currency rout
With the investor risk appetite coming down, outflows from emerging markets increased, resulting in a hardening of interest rates n the US. Eventually this led to a currency rout in much of the emerging markets.
"Battered by outflows, the Indian rupee, the Indonesian rupiah and the Philippine peso have been emerging Asia's biggest currency decliners so far this year. Delhi, Jakarta and Manila have raised interest rates to support their currencies, among other measures," the survey observes.
However, the survey observes that companies in Thailand, Indonesia and India fared better than those in other Asian countries in terms of business confidence.