The scheduling of the ongoing Asia Cup has received a lot of flak, mainly from Pakistan captain Sarfraz Ahmed and Bangladesh skipper Mashrafe Mortaza.
Sarfraz was upset that India played all their matches in Dubai, while other teams had to frequently commute between Abu Dhabi and Dubai to play their matches. Bangladesh, for instance, finished their match against Afghanistan on Wednesday in Abu Dhabi and have to move across to Dubai to take on India now.
However, the BCCI has hit out against all criticisms and has tried to play down the 'favouritism tag' associated with the Indian team.
'Everybody has to make arrangements'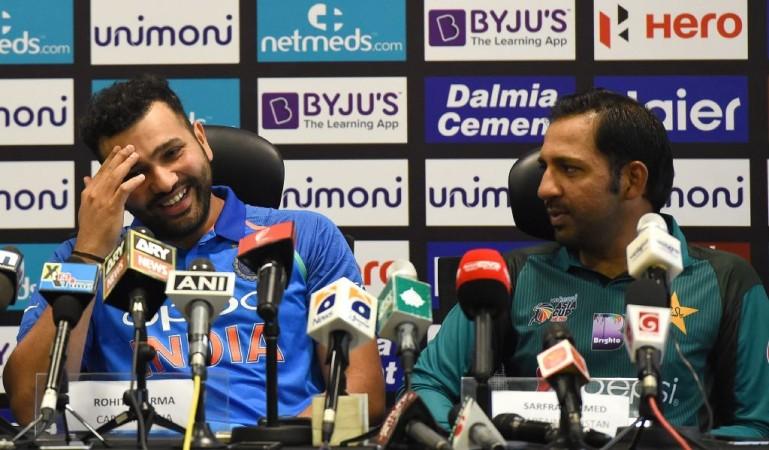 "The scheduling wasn't done overnight," an official connected with the Indian cricket board was quoted as saying by Mumbai Mirror.
"Approvals from CEOs had been taken, which the Asian captains aren't aware of. It's conveniently forgotten that the Asia Cup was scheduled in India, but we had to play the tournament in Dubai owing to Pakistan. Everybody has to make adjustments," he further added.
The official also spoke about ticket sales and said that Dubai has always been a recipient for Indian matches and hence, it was a no-brainer as far as the BCCI is concerned.
"It's a no-brainer that Dubai is the place to maximise ticket sales. And India matches are huge money-spinners. There are 24 corporate boxes here. Whatever people think, revenue matters. How will the Asian Cricket Council fund for the development of upcoming teams such as Afghanistan and Hong Kong?" he said.
India have also struggled to keep pace with the hectic schedule and the oppressive heat in Dubai as the squad is currently grappling with injury concerns to a number of players. Hardik Pandya, Axar Patel, and Shardul Thakur have been ruled out with injuries. Ravindra Jadeja, Siddarth Kaul, and Deepak Chahar have been named as their replacement.
India takes on Bangladesh in Dubai, while Afghanistan plays Pakistan in Abu Dhabi in the super four clash on September 21.
Sri Lanka and Hong Kong are out of the tournament.