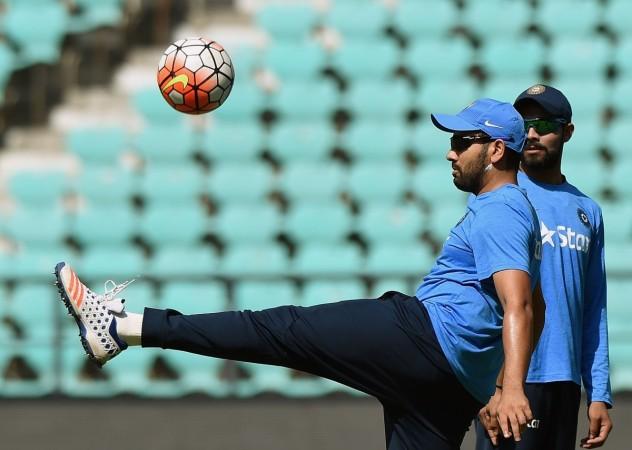 India go into the Asia Cup with few questions to answer. The side is not entirely settled, there are spots up for grabs and there are different players vying for different positions. Indian captain for the tournament, Rohit Sharma is aware of the fact and accepts the fact that middle order is not yet decided and that this tournament gives them a chance to identify players for the number four and six slot.
India will kickstart their campaign against Hong Kong, before the all-important match against Pakistan, and Rohit sees this as an opportunity to test the mettle of his side.
'We need to seal the batting slots Nos 4 and 6'
"Lot of spots are up for grabs like Nos 3, 4 and 6. All these guys (Kedar, Manish, Rayudu) are eyeing for those slots. We want to give chances to as many guys for this particular series. In this tournament, we need to seal the batting slot Nos 4 and 6," Rohit said on the eve of the opener against Hong Kong.
In the series against England, India were too dependent on the top three and lack of support from the middle order was a glaring problem. The number four slot has been a revolving door and despite trying out different players, it is far from resolved.
Ambati Rayudu, who is back in the team after clearing the yo-yo test, is primed to take up that position. Also, there is Kedar Jadhav who returns to the scheme of things after recovering from his injury.
"They are both important members of this team. Rayudu was originally part of England series and similarly Kedar before his injury. It was unfortunate that they couldn't play for some time and I am very happy that both are back in the team. I expect them to win matches for India," Rohit further said.
Speaking about the pitch, the captain said that he expects it to slow down as the match progresses and that he needs to figure out the dimension of the ground in the first match and get used to the conditions.
The Mumbai man is excited about leading his country, but at the same time concedes that the challenge makes him a touch nervous too.
"I am excited as well as nervous. It is a big tournament for me. I know all the boys well. I understand them well which is necessary," he signed off.