Former England batsman Kevin Pietersen has said he was surprised by the absence of Ravindra Jadeja in India's limited-overs squads and insisted that the left-arm spinner has proved a point to the team management with his match-winning performance on ODI comeback on Friday.
Pietersen pointed out Jadeja is a "three-in-one" cricketer and that his subtle variations create headaches for the batsmen, especially right-handers.
The English great's comments come after Jadeja picked up a four-for in his first ODI since July 2017 on Friday in the Asia Cup 2018 Super Four tie against Bangladesh in Dubai.
Jadeja was not part of the initial India squad but an injury to Axar Patel saw him earn an ODI recall, which looked improbable when he was benched for the first four Test of the recently-concluded five-match series in England.
Jadeja had very little time to prepare for the challenge as he had played a domestic 50-over match in Delhi (Vijay Hazare Trophy tie) on Wednesday before flying to Dubai on Thursday, a day before he broke into the playing XI against Bangladesh.
Nonetheless, there was no sign of nerves as Jadeja bowled with a lot of control and deception, contributing to 43 dot balls, which provided no momentum to the Bangladesh batsmen.
He removed four of them, including seasoned campaigners, Shakib Al Hasan, and Mushfiqur Rahim, and eventually end up with figures of 10-0-29-4.
"What a brilliant comeback! This morning, I just said it on air, upstairs: A cricketer like him is a three in one. He bowls, he bats and he fields. He is a dynamic player. It's quite strange for me to look at the situation — he only played for India a year ago in this form of the game," Pietersen told Star Sports after India's seven-wicket win in Dubai.
"I would have thought he is better in this form of the game than in the longer form of the game. I think tonight's showed how good he is and how key he is to this team's success.
"I have played against Jadeja on numerous occasions over the last 10 years. He is a brilliant bowler. He attacks and if you're a right-handed batsman, he keeps attacking the stumps and he always gets that one to spin away from you.
"The occasional ball that spins starts messing around with your head. And that's why that guy is good. Occasionally he gets it to spin and then the straight ball... good night.
"So far him to have played a year ago and for him to have come back now, it proves one thing — he is here to stay and he should stay. In the blue uniform, he should stay. White uniform, you don't need to go after him. This uniform, he's got to stay."
Jadeja a complete package: Laxman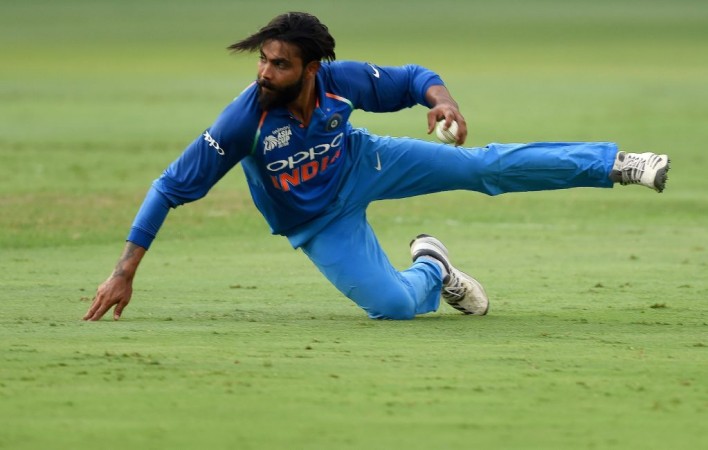 Meanwhile, former India batsman VVS Laxman lauded Jadeja for keeping himself match-ready and making full use of the Asia Cup opportunity that came his way on Friday.
Jadeja and fellow finger-spinner R Ashwin went out of the team management's favour in limited-overs cricket after their below-par show in last year's Champions Trophy. The 29-year-old picked up only four wickets at an average of 62.25 in the premier eight-team tournament.
Jadeja failed to pick up any wicket in the following tour of West Indies where he played two matches.
However, he had been performing consistently in the longest format of the game. After coming up with an all-round show in the Oval Test in England, the all-rounder had said he was looking forward to playing for the Men in Blue once again.
"Today he showed how determined he was to grab the opportunity. It's never easy to make a comeback and this happens in a very unusual circumstance. No one expected Hardik Pandya to get injured. And suddenly he just was flown two days back," Laxman said.
"He was looking forward to this opportunity and that's something I was very impressed with. When you're playing at the highest level and when you're out of contention in a particular format, you have got to be ready for opportunities.
"Yes, he was out of contention because there was more trust on the wrist-spinners, especially after the Champions Trophy. But Jadeja is a complete package. He is a live wire on the field, quickly move across the field and has a strong arm as well.
"I just would love to see him grow as a batsman because at No. 7, No. 8 he can win you matches."