Tennis ace Sania Mirza has said she will be signing out of social media for a few days in order to avoid "nonsense" that she expects to come her way during the Asia Cup 2018 encounters between India and Pakistan.
Sania, who is expecting a child with her husband and Pakistan batsman Shoaib Malik, has urged the fans to enjoy the fervour around the tie but also see the match as just a game of cricket.
The two arch-rivals are meeting for the first time since the dramatic final of 2017 Champions Trophy, which Pakistan had won by 180 runs.
Amid the lack of international fixtures between the Asian giants due to long-standing political tensions, the hype around Wednesday's Group A match is at an all-time high.
Despite the match being largely inconsequential (as both India and Pakistan have qualified for the Super Four after beating Hong Kong), social media is expected to be abuzz about it.
The high-profile encounter between the two neighbouring countries that witnessed a strain in relationship over the last few years will give hate mongers the opportunity to spew venom, especially on social media platforms.
"Soo less than 24hrs to go for this match,safe to sign out of social media for a few days since the amount of nonsense thts gonna b said here can make a 'regular' person sick ,let alone a pregnant one (sic)," Sania wrote on Twitter.
She added: "Later guys!Knock yourselves out! BUT remember- ITS ONLY A CRICKET MATCH! Toodles!"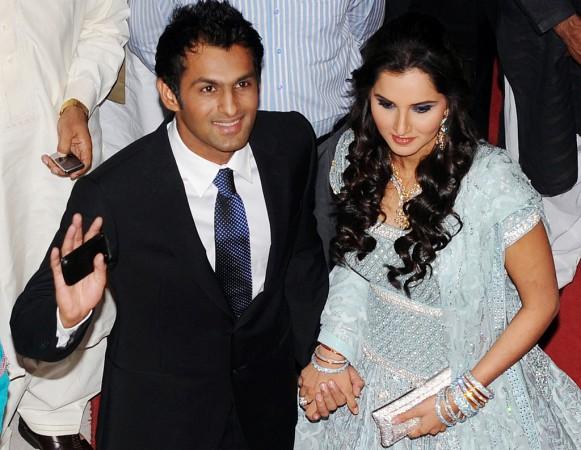 Saina has been a regular target of the social media trolls ever since the tennis superstar tied the knot with Malik in 2010.
As recently as in August this year, a random Twitter user wished Sania on Pakistan's Independence Day (August 14) and asked her if she had celebrated the occasion.
The 31-year-old, who often gives it back to the trolls, was at it again as she came up with a classy reply.
"No. My country's Independence Day is tomorrow [August 15] while my husband and his country's is today! Hope your confusion is cleared!! When is yours? Since you seem very confused.." Sania had written.
However, Sania has chosen to stay away from the tricky situation considering Malik is likely to be part of Pakistan's playing XI today.
Shoaib has been a consistent performer against India, having scored 1661 runs, including four centuries at an average of 47.75 in 39 matches.