Few expected Hong Kong to push India close in their opening match, but in many ways, the match served as a wake-up call for Rohit Sharma and his team. Not only were they pushed, but at point during the second chase, they were chasing the game and Hong Kong were primed to take the winner's position.
It all began when captain Rohit Sharma threw his wicket away after a rather bright start. He looked good against a not-so-potent bowling attack and on a pitch which had no assistance for the bowlers. However, looking to take the off-spinner downtown, he gave a simple catch to mid-off. So, now law of averages suggest that the skipper should do well against Pakistan. But, statistics and number paint an entirely different picture.
Struggles against the Pakistan bowling attack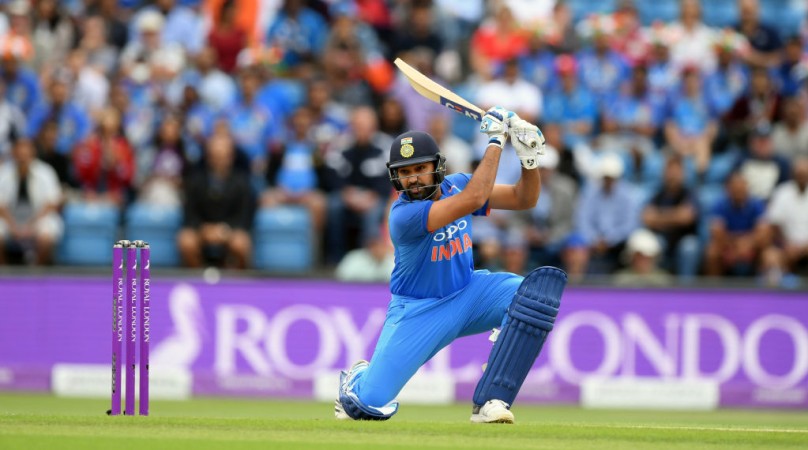 Rohit has never got going against Pakistan, he has never looked at ease, and has forever struggled against the neighbours. He has managed to score only 417 runs from 13 ODIs against Pakistan so far. His strike-rate is the worst for any Indian player against Pakistan since the year 2000.
For a person who loves to deal in boundaries, his prowess goes for a toss against the Pakistani bowling attack. He has hit only a total of 43 boundaries (37 fours and 6 sixes) against Pakistan, which is the least against any team.
"Not a lot of things went to plan. But to win the game is very important. We always knew it was not going to be easy. We had a pretty inexperienced bowling line up but having said that there are no excuses. We made our mistakes where we could have attacked or we could have defended better. This tournament is all about learning. And these guys will learn," Rohit said after the match against Hong Kong.
He has to now walk the talk against Pakistan in front of a packed stadium. There will the left-arm of Mohammed Amir and Usman Khan Shinwari, which has been his Achilles heel in the recent past and he has to find a way to counter them, because his form in many ways, could determine the result of the match.