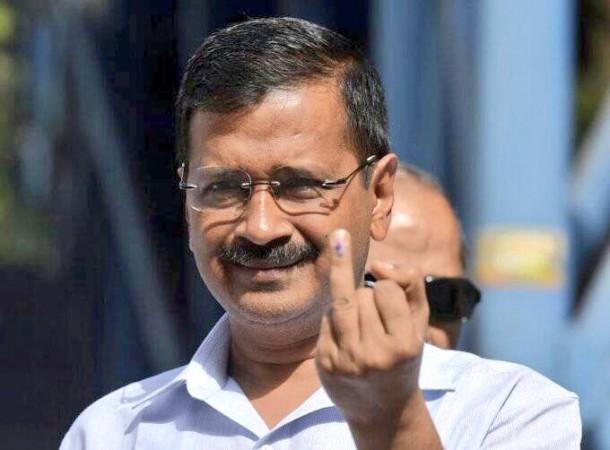 The Aam Aadmi Party (AAP) and the Congress, which are already reeling from the defeat handed to them by the BJP in the Municipal Corporation of Delhi (MCD) elections, have been receiving more jolts in the form of resignation of key office-bearers. The resignations are being viewed in some political circles as disgruntled party-members either jumping ship or deserting a sinking one.
In the light of the resignations, Delhi Chief Minister and AAP national convenor Arvind Kejriwal called an emergency meeting of party members on Thursday, April 26, and made newly-elected councillors swear an "oath of purity" towards the AAP.
Resignations within AAP
The floodgate of resignations within the AAP opened with Sanjay Singh — in-charge of the Punjab unit of the party — putting in his papers and stepping down from the post. His deputy, Durgesh Pathak, has also resigned, he said on Twitter on Thursday.
Their resignations were preceded by those of AAP Delhi convener Dilip Pandey and Delhi in-charge Ashish Talwar, who quit their respective posts on Wednesday after the party's dismal show in the MCD elections. The AAP, despite a high-voltage and high-decibel campaign in the run-up to the MCD polls, managed to grab only 46 out of the 270 seats.
Following the spate of resignations, Kejriwal called an urgent meeting of party members. At the meeting, he made newly-elected councillors swear an "oath of purity" that they would not abandon the AAP "movement".
Kejriwal reportedly told the new councillors: "They may offer you a lot of money, even upto 10 crores, but if you take this, you will regret it, pay a heavy price all your life. With God as my witness, I pledge never to ditch this pure party or betray the movement [that is the AAP]."
Congress resignations
The Congress, meanwhile, has been facing a crisis of confidence within its own ranks, precipitated by the magnitude of its loss in the MCD elections. The loss was followed by the resignation of Ajay Maken as Delhi Congress chief. He said he was taking responsibility for the party's loss. The Congress' Delhi in-charge PC Chacko — a party veteran and a former Union minister — also offered to quit his post.
The party was already reeling in Delhi from the defection of former unit chief Arvinder Singh Lovely to the BJP in the run-up to the MCD polls. The newer resignations have only added to the turmoil.