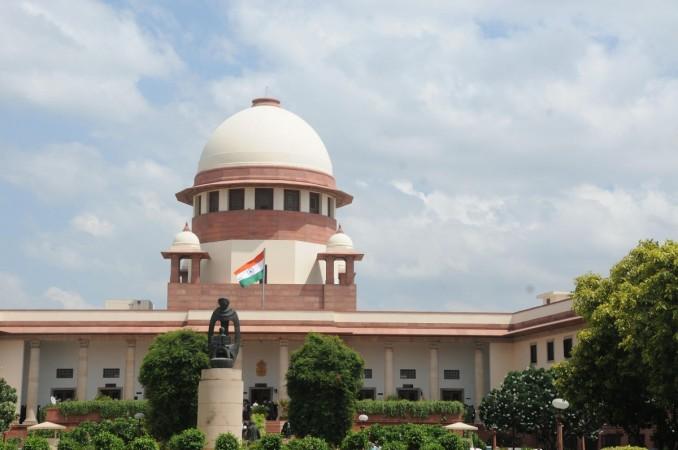 The Supreme Court has put off hearing petitions against the Constitution's Article 35A to January 2019 after the Centre and the Jammu and Kashmir government argued that it could lead to a law and order situation in the state ahead of the coming panchayat and local body elections.
In a report by The Hindustan Times, Additional Solicitor General Tushar Mehta, appearing for the Jammu and Kashmir government, said that any debate on Article 35A at this juncture would have an impact on the law and order situation in the valley where elections to over 4,500 posts of sarpanch and to 1,145 wards are scheduled. If these elections do not take place, then Rs 4,335 crore financial grant would lapse, he said.
He also said that the article, which empowers the Jammu and Kashmir legislature to define "permanent residents" of the state and provide special rights and privileges to them, is gender-discriminatory but urged the court to defer the matter so that elections can be held peacefully.
According to reports, Attorney General KK Venugopal told the bench that a larger number of paramilitary forces are moving to the state for the purpose of elections, adding that if any sensitive issues come up during this period, then it could lead to law and order situation. "Let the elections get over and then we can hear it in January or February," Venugopal submitted.
There have been protests in the state against any change in Article 35A and Article 370. The state's main regional mainstream parties such as the National Conference and the People's Democratic Party are also hitting the streets and warning of a deterioration of the situation in the state if any changes are made to either provision. Senior Congress leaders in the state have also warned of a massive agitation if Article 35A is altered in any way.
In an interview to Hindustan Times, Malik — who is the administrative head of the state which has been under Governor's Rule since the fall of Bharatiya Janata Party (BJP)-Peoples Democratic Party (PDP) government in June — said the administration would tell the top court that the views of the state's people can only be represented by an elected government.