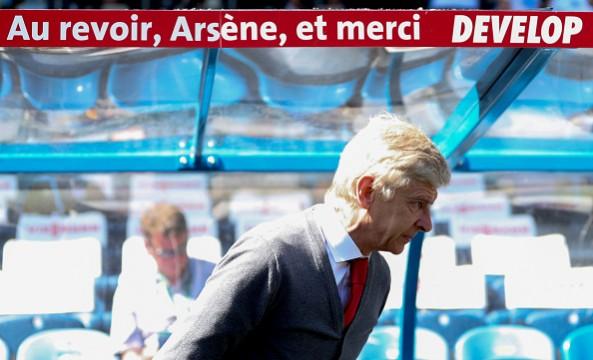 Arsene Wenger has revealed that he will only be considering taking up a short-term project in the future after stepping down from his position as manager at Arsenal. The veteran manager spent 22 years with the north London club but called time on his tenure after the end of this season.
Wenger has reportedly already received a number of job offers but would not talk to any potential suitors until after he has completely put his tasks at Arsenal behind him. While he has added that he is open to managing a top European club, the Frenchman has reportedly not ruled out a director's role either, with Paris Saint-Germain reportedly interested in the manager to take over an executive position.
The 68-year-old saw out his Arsenal career against Huddersfield with a 1-0 win, ending his reign after 1235 games and being celebrated as Arsenal's greatest ever manager. Arsene has won three Premier League titles with the Gunners and seven FA Cups, with his win in 2017 making him the most decorated manager in the history of the FA Cup.
According to an ESPN report, Wenger is clear that he wants to continue as manager but where he can gain instant success without having to wait 20 years to build a team.
[I would take] a project that is solid, which makes sense, which has the means to fulfil (sic) its ambitions too, because, well ... at my age, I can't work over 20 years. So a project that is achievable in the short term, but which makes sense long-term.
The Frenchman was clear that he will not take up a position in England as it will be very difficult for him to come up against Arsenal, a club he dearly loves. However, he would be keen to take up a position at a top European club where he can start challenging for titles from the outset.
Wenger will now come back to clear his desk on Thursday. He will reportedly decide on his next move after a brief hiatus.
"I think I'm not ready for that at the moment. That would be very difficult. I think on that day, I would stay at home," he said. "Yes, I had offers. But at the moment I did not even speak to anybody. I had many offers but I come out of such a long process. You can't come out and the next morning say I go somewhere else. It's impossible."