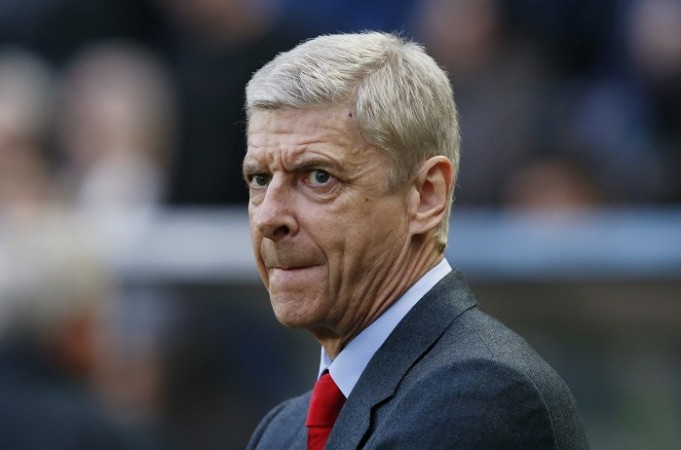 Arsenal boss Arsene Wenger has revealed his transfer plans for the summer saying that he will only be adding "world-class players" to his squad in the upcoming transfer season.
The Gunners extended their unbeaten run in the Premier League to 10 games, following a comfortable 3-1 win over Hull City on Monday courtesy of a brace from Alexis Sanchez.
And Wenger, who is looking to guide his team to a second place finish in the Premier League this season, feels that his current squad is good enough to challenge Chelsea and the other top sides for the Premier League title next season, insisting that he will only be doing business in the transfer market this summer if a top class player becomes available.
"We have a big squad – the basis is there. We do not need to buy a number of players," the 65-year-old told Sky Sports. "If we can get top, world-class players we will look at it, but we have a very strong squad already in number and we want to stay together and start well next season."
The Frenchman insists that he is happy with his team's progress this season especially after their poor start to the campaign.
"I feel that we have made progress," added Wenger. "We have found a better balance between going forward and defending in the second half of the season."
Wenger, who admits that Chelsea deserved to be crowned the English champions this season, says that Arsenal are looking to finish this season strongly and give a "good fight" to the Blues in 2015/16.
"Chelsea is a worthy winner this year because they have been the most consistent team of all. Let's finish well, then prepare well for next season and give them a good fight."
One of the main reasons behind the Gunners' doing much better this season has been the excellent form of Alexis Sanchez, who has managed to net 16 Premier League goals so far in his debut campaign in England.
And Wenger admits that he himself is surprised to see the Chilean get so many goals despite him playing mostly on the wings this season.
"I expected him to be more provider than a goalscorer and especially as well because I play him on the flank where you have less chances," Wenger added. "But the timing and the quality of his runs are very good and he gets in good areas to finish."