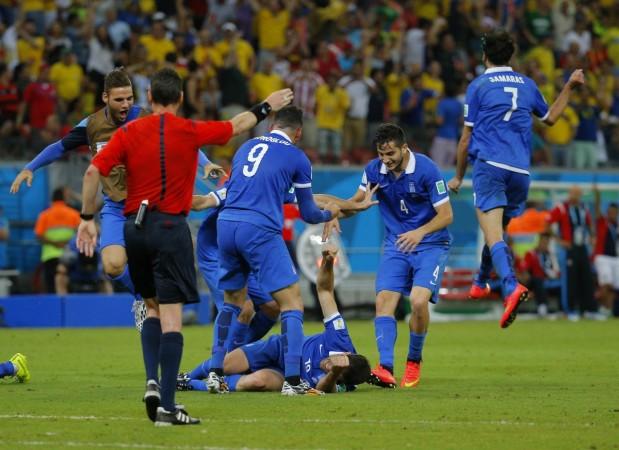 Arsenal have confirmed they have completed the signing of Sokratis Papastathopoulos from Broussia Dortmund on July 2, Monday.
As per the information on the English Premier League club's official website, they claim that Greek international defender has signed a long term contract with the Gunners. The fee for Sokratis Papastathopoulos' transfer to Arsenal has not been disclosed.
A statement on Arsenal's official website read, "Greek international Sokratis Papastathopoulos has joined us on a long-term contract for an undisclosed fee."
Arsenal have also confirmed that Sokratis Papastathopoulos' deal is subjected to the completion of regulatory processes.
The 30 year old Sokratis Papastathopoulos will be wearing the number 5 on his Arsenal shirt from the next season. His experience as a centre back will be immense for the English Premier League club.
Arsenal have already lost Per Mertesacker as the former German international retired after the end of the last season. Sokratis Papastathopoulos can take Per Mertesacker's place in the squad at the Emirates Stadium.
Sokratis Papastathopoulos, who has played for AC Milan and Borussia Dortmund in the past, says it is a beautiful moment in his career to be at the special club like Arsenal.
"I feel very good. It's my first day here, everything is special. It's a beautiful moment and I'm very happy that I will be here for the next years," Sokratis Papastathopoulos told Arsenal's official website in his first interview with the English Premier League club.
"Arsenal is one of the three biggest teams in the Premier League and one very big club. It has a lot of fans and a very big history. Like I said before, I'm very happy that for the next years I will be here to help the team."
On his leadership style, Sokratis Papastathopoulos said, "Of course now I also have the experience."
"Whatever happens in the team, in the national team but also in my last club, I was there to help a lot of players, and also when they asked me [about things] on and off the pitch.
"When they asked me some things, I was there every time. I think this is leadership, but the leader has to be first on the pitch and last off it too."