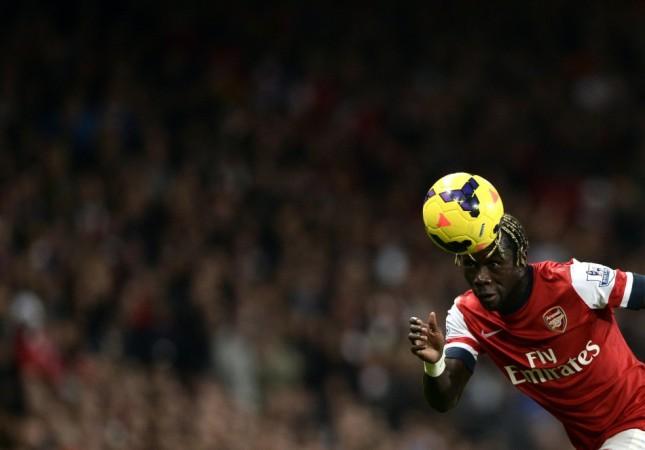 Bacary Sagna left Arsenal as a free agent after the end of the 2013-14 season and he then joined Manchester City on a free transfer the same summer transfer window.
When the right back decided to join Manchester City, there were several rumours and talks, which claimed that Bacary Sagna was moving to the Etihad so that he would get more more with his then new club.
The former France international defender was a star player under Arsene Wenger. He was released from Manchester City in the summer of 2017. He was a free agent then and was without a club for the rest of 2017. However, Bacary Sagna finally managed to find a club as he joined Serie A club Benevento, who were relegted to Serie B.
Bacary Sagna has now decided to clear the confusion in the manner in which he left the club with Arsenal's official website. The Arsenal Player had an interview with their former player and the transcripts of the same interview is made available on their website.
"Many people didn't understand why I left but I'm going to clear this up one more time. It's not about the money because I stayed with Arsenal for six years on the same contract, I never asked for anything," Sagna told Arsenal Player.
"I just needed a new challenge and I needed to challenge myself and I think it was the right time for me to leave and when I eventually did it was really difficult because Pablo Zabaleta was one of the main players of the team and the first year was quite difficult for me, but I kept training hard and during the second year I was one of the players who played the most and I think I did well.
"During the second year I went to the European Championships and we reached the final against Portugal and we lost unfortunately. Then I came back a bit tired and I got injured last year. I had a good four years but I always kept an eye on the team.
"Now I've got some thinking to do with my agent. I still want to play and I think I still have a few years left in me but once I retire, I'm not sure being a manager will suit me because I'm too nice. It will make me sad to put one player out of the team, so more agent maybe because of what I've been through over the past year. I think I've seen a lot about football and it's not football that I imaged when I was a kid.
"I think the past year was very interesting for me because I learned a lot. Even at 34 I saw some stuff - crazy stuff - and I don't want young kids and young players to go through that process. Maybe being an agent I will try to give my experience to them and advise them as best as possible to help them avoid making the same mistakes I did."