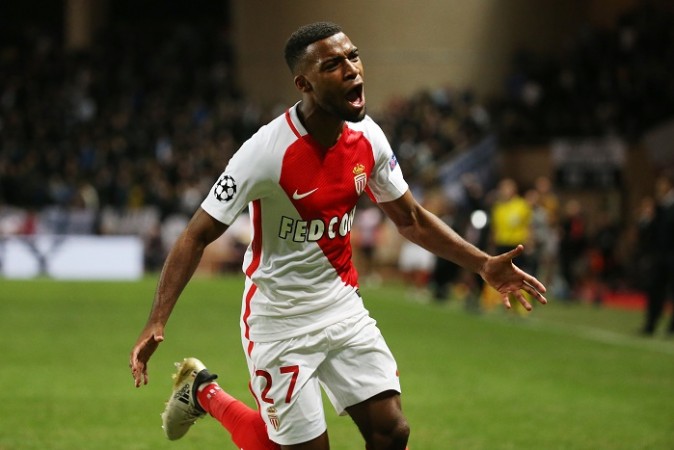 In another strong sign that Arsene Wenger is set to stay at Arsenal for another season at least, the Frenchman is targeting Monaco youngster Thomas Lemar in the summer transfer window. After another disappointing season, which saw Arsenal failing to mount a title challenge yet again, Wenger is expected to spend a lot of money in the summer as he looks to revamp his squad for the next season.
Arsenal currently sit in fifth position in the Premier League, three points behind fourth-placed Manchester City. The Gunners still have a chance of finishing in the top four. They could also add a trophy to their name this season as they face Chelsea in the FA Cup final later this month. However, Arsenal fans are not happy with just a fourth place finish and FA Cup glory.
Also read: Schalke left-back Sead Kolasinac set to be Arsenal's first summer signing?
They want to challenge for the Premier League title and compete with the best teams in the world in the Champions League and Wenger finally seems to realise that the only way to do that now is to spend money on quality players.
Check out Thomas Lemar goals, skills and assists for Monaco so far this season.
Arsenal have been linked with a number of top players in the last few months and even if they do not land their no.1 targets, its highly expected that Wenger will spend a lot of money in the summer to challenge the likes of Chelsea, Tottenham and Manchester City for the title next season.
Part of the money is expected to go in trying to persuade Monaco sensation Lemar to leave the Ligue 1 club and move to the Premier League next season. Wenger expressed an interest in him even before he joined Monaco from Caen in 2015 and is expected to cost around £25 million.
Lemar, who debuted for France last year, has been outstanding for Monaco this season. He has been an integral part of Leonardo Jardim team who look set to win their first Ligue 1 title in 17 years. He also played an important role for them in the Champions League as they exceeded expectations and reached the semi-finals.
The Frenchman has scored 14 goals and has 13 assists to his name so far this season and Monaco would not want to lose any of their young players after such a strong season. However, the opportunity to work under Wenger and an offer in excess of £25million could tempt the French club into selling Lemar.