Though Arsene Wenger's future at Arsenal is not clear, the Frenchman is still looking out for potential summer transfer targets after reports yesterday revealed that he was handed a £200 million war chest to rebuild the side. Arsenal are in desperate need of a rebuilding job after another disappointing season, and if recent reports are to be believed then Wenger will be the man for the job.
The Frenchman will be revealing his decision soon. He is expected to sign a new two-year deal but the club is reportedly waiting for the right time to make the announcement. Arsenal have been on their worst run under Wenger this season and with fans already protesting and calling for his head, announcing his decision now will only cause more unrest among the Arsenal supporters.
Also read: In strong sign Arsene Wenger is staying at Arsenal, manager is given £200 million summer warchest
While all this confusion regarding Wenger's future continues, there is some good news for Arsenal and their fans as the team seem confident of landing Schalke left-back Sead Kolasinac this summer. Arsenal's left-back position is one of many positions the Gunners need to strengthen, with Kieran Gibbs looking set to leave and Nacho Monreal not being consistent enough.
The Germany-born Bosnian defender is highly rated amongst Europe's elite clubs, with Juventus and Chelsea also keeping tabs on him. Kolasinac's contract at Schalke comes to an end in the summer and he will be available to join any club of his choice. But Arsenal feel they are the frontrunners for his signature.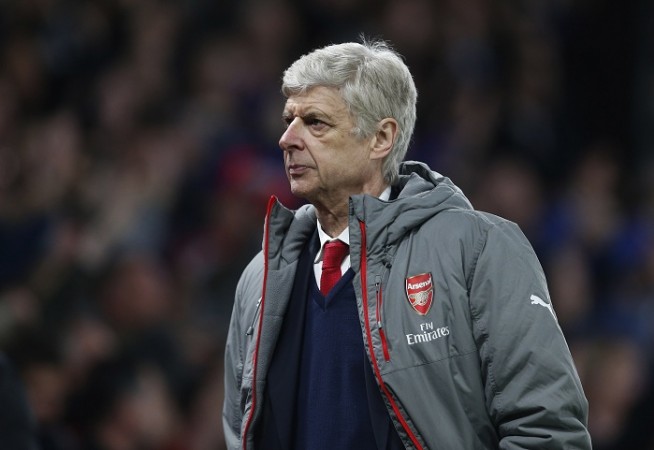 Kolasinac is very versatile and he can play at left-back, centre-back or as a defensive midfielder. He is currently enjoying his best season so far at Schalke. His versatility is one of the main reasons Wenger is after him, and he believes he will be the perfect addition to a new-look Arsenal team next season.
Schalke have not been able to repeat their performance from last season in the Bundesliga as they currently sit in the 10th place. But Kolasinac played an important role for the team in the Europa League as they reached the quarter-finals where they will face off against Ajax.
Aged just 23, Kolasinac has already made more than 100 appearances for Schalke since joining them from Stuttgart in 2011, scoring four goals and assisting 11 goals so far. His agent Gordan Stipic has been in talks with several clubs as he has become one of the most promising left-backs in Europe.
Apart from Kolasinac, Arsenal have also been linked with Celtic's Kieran Tierney and Monaco's Benjamin Mendy as possible left-back options for next season.
Check out some of Sead Kolasinac's best work for Schalke so far this season.