Arsenal star Hector Bellerin's agent has revealed there has been no contact from any clubs in signing the defender.
The right-back had arrived at the Emirates from Barcelona in 2011. After spending two years with the Gunners' academy, an injury to the then first choice full-back, Ma Mathieu Debuchy, and a lack of option in his position had forced Arsene Wenger to start the Spaniard.
Bellerin has impressed since then and his form also attracted interest from his former club, Barcelona, last summer. The Spain international had already committed his future to Arsenal by signing a long-term contract, which runs down in 2023.
He has been impressive at the north London club despite the Gunners struggling in the Premier League under Arsene Wenger this season. The defender's form has seen him being linked with a move to Manchester United and Juventus, according to Sky Sports.
Bellerin's representative Albert Botines stressed his client attracts interest from top clubs across Europe every year, but his employers have never received a concrete offer from any potential suitors.
"There's no contact for Bellerin, no-one has sought me out. He's happy, he's recently renewed and he's playing consistently. It's true that every player always wants to grow, but right now it's difficult [to see him leaving]," Botines told Italian radio station CRC.
"If Italian clubs were interested in some of my clients I would listen, because - just like Juventus - Napoli is not only a great team in Italy but also in Europe.
"Every summer there is interest from clubs but Arsenal have not made me aware that any offers have arrived."
Bellerin Ideal for Manchester United?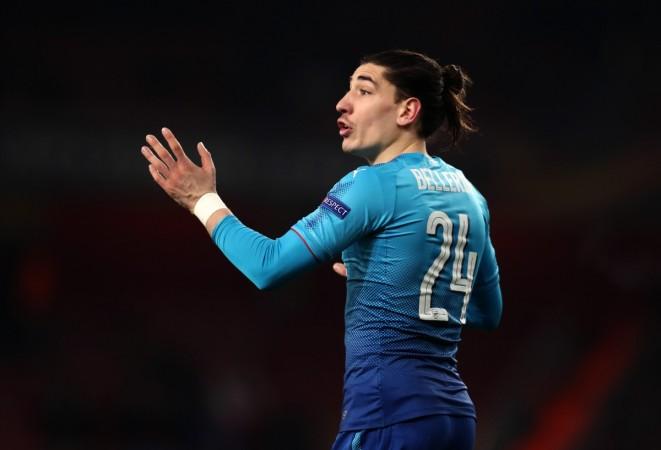 The Arsenal right-back will be an ideal candidate for Jose Mourinho's side. At 23, he already has enough experience of playing in the Premier League. United currently have the services of Antonio Valencia and Matteo Darmian as the two right-backs in the squad.
The Italian international has hardly featured under Mourinho and he is likely to be offloaded in the summer transfer window. Valencia, on the other hand, is not a traditional right-back. He is a winger, who is converted into a defender.
Bellerin can further strengthen United's squad and his ability to attack and defend can be vital for Mourinho's side if he decides to swap Arsenal for Old Trafford.