Former Liverpool keeper Tony Warner has advised Jurgen Klopp to sign Leicester City goalkeeper Kasper Schmeichel in the summer transfer window.
The 31-year-old has made 131 appearances for the Foxes and has already kept 40 clean sheets. He was also a part of Leicester's title-winning campaign during the 2015/16 season when Claudio Ranieri was in charge at the King Power Stadium.
Klopp currently has the services of Simon Mignolet and Loris Karius as the two first-choice goalkeepers at Anfield. There are talks the Merseyside club could still bring in a player to strengthen the squad after this campaign.
Warner has explained why the Danish international would be an ideal candidate for Liverpool next season.
"In the past few months, Karius has done very well. But has he done enough to convince the manager that he doesn't need to buy another keeper? I'm not sure," Warner told the Liverpool Echo.
"If Jurgen Klopp is going to sign another keeper then it has to be a real No 1. I think a keeper who would push us on is Schmeichel.
"He has a great pedigree. He plays for Denmark but he's been brought up in England and has played Premier League football for 10 years. He won the league with a really unfancied side.
"His distribution is brilliant and he has that nice blend of arrogance/confidence about him. I just think he would be a really good fit. He would be the man for me."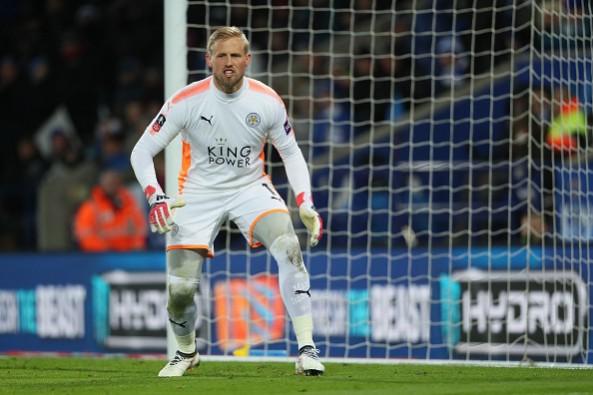 Mignolet was widely used in the first half of the season, while the other was his understudy. However, the former Borussia Dortmund manager has decided to use his compatriot instead of the former Sunderland goalkeeper.
Warner has urged Klopp to be more consistent with his keepers and stop using the rotation policy.
"You can't keep switching your keepers, you need a bit of consistency. It is different coming to play in England with the pressure and being bombarded physically. Karius struggled last season but now he's had more exposure we're seeing a more comfortable keeper," he explained.
"There are still rumblings about getting another keeper in. Klopp will have a decision to make come the summer."