Arsene Wenger is known to be stingy when it comes to money relating to transfer fees and offering players too much money. But reports suggest that Arsenal are willing to break their wage structure to make Alexis Sanchez the highest paid player in the Premier League, in the hopes of persuading him to stay at the club.
Contract talks between Arsenal and Sanchez have been going on for a while now, and with Arsenal nowhere near as ambitious as Sanchez thought they would be this season, Arsenal are hoping money can tempt him to stay.
Also read: Sead Kolasinac set to be Arsenal's first summer signing?
Last year it was reported that Sanchez wanted to be paid similar to what Manchester United's Paul Pogba was earning.
The Frenchman earns around £290,000 a week and with a proper rebuilding job expected to take place at Arsenal over the summer, they need their best players to stay at the club. Even if Arsenal do sign a number of players in the summer transfer window, they need a foundation to build a new team around and convincing Sanchez and Mesut Ozil to stay will be essential.
Both Sanchez and Ozil have been linked to a number of clubs in Europe and in the Premier League and Arsenal will be reluctant to lose two of their best players again, especially to a Premier League rival.
Arsene Wenger stated earlier that Arsenal are financially stable and they do not need to sell their best players, and they need to prove that by giving Sanchez and Ozil whatever they want.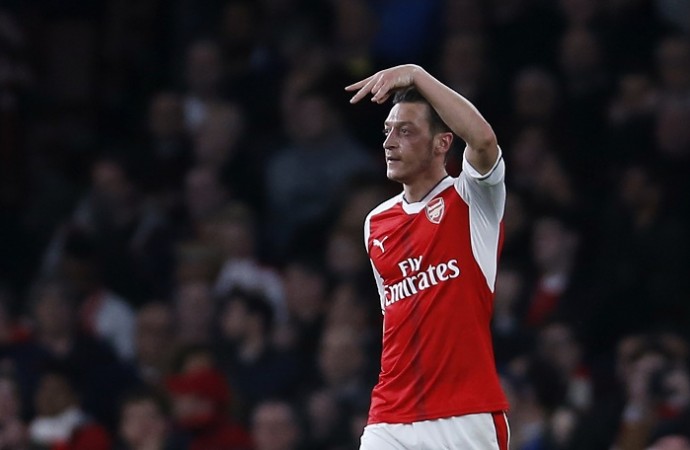 Earlier reports stated that Sanchez is ready to stay at Arsenal and run down his current contract, and depending how they perform next season and the signings they make, he will determine if he will sign a new deal or not.
Sanchez is also thought to have asked about the club's transfer plans amid concerns they need to spend big money to compete for the title next season. Arsenal also face an uphill battle to finish in the top four and if they fail to qualify for the Champions League, no amount of money will convince Ozil and Sanchez to stay.
As of now, reports say that only Sanchez has been offered a new deal, but reports say that Ozil too will be offered a new deal on similar terms. Despite enduring a tough season, especially in 2017 where Arsenal have lost seven of their last 12 games in all competitions, they could still salvage this season by winning the FA Cup.
Fans might still call for Wenger's head, even if they win the tournament, but it will be something to build on for next season as a complete revamp of the squad is expected.