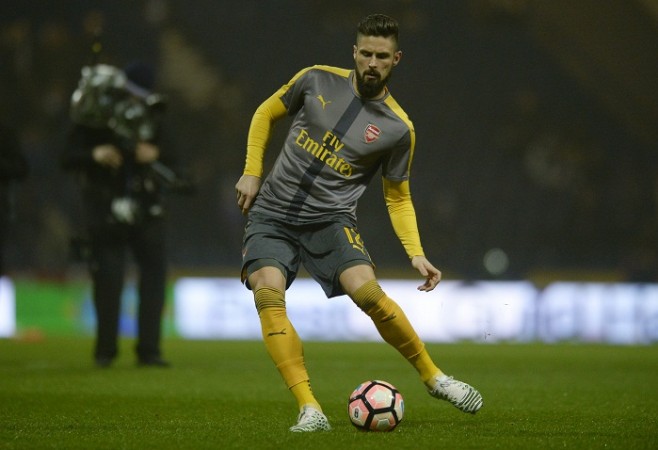 After Arsene Wenger revealed last week that he has plans to offer Santi Cazorla and Per Mertesacker a new one year contract, he is now on the verge of securing in-form striker Olivier Giroud as well.
Also read: No Premier League players in FIFpro World XI
"We are about to reach an agreement for an extension [to my contract]. It was also a gesture of confidence; I want to continue the adventure here in this family of Arsenal. I feel good here. When I spoke to the coach, he always told me that I was an important player. I know what I am capable of. I just needed to be patient, to work in training and wait for my hour to come" The Guardian quoted the Arsenal striker as saying.
Olivier Giroud had a tough start to the 2016-17 campaign with injuries limiting his appearances coupled with the striking form of Alexis Sanchez. But now the big French striker has proven that he deserves a spot in Arsenals starting 11 after he scored 4 goals from 4 games. The striker also managed to provide 4 assists since getting back to the Arsenal side.
Giroud, who has just 18 months left on his current contract, has been nothing short of outstanding since returning to Arsenal's starting 11. His most recent strike in the dying minutes against Preston helped Arsenal progress to the next round of the FA Cup. He also played a key role in helping Arsenal drew 3-3 against Bournemouth assisting in two goals before scoring the final goal.