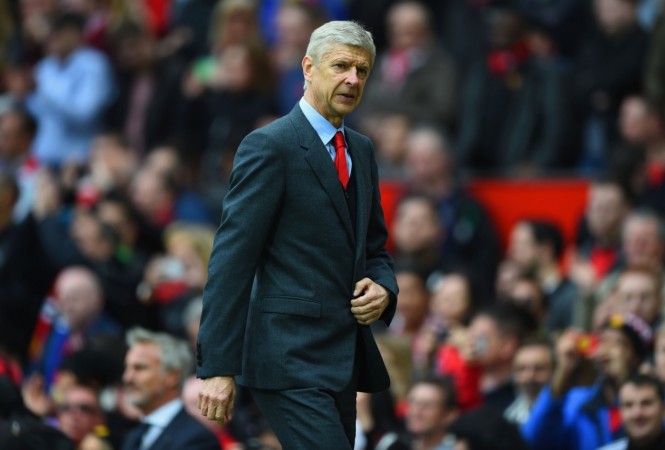 Arsenal boss Arsene Wenger says that he is worried about his side's recent dip in form ahead of their FA Cup final clash against Aston Villa on 30 May.
The Gunners were in excellent form last month, winning eight consecutive Premier League games before their goal-less draw against Chelsea.
However, since the start of May, the Gunners' form in the Premier League has seen a drastic fall, as they have only managed to record only one win in their last four fixtures this month.
After their 3-1 win against Hull City in the beginning of the month, they went on to lose at home against Swansea City, before recording back-to-back draws against Manchester United and Sunderland in their last two Premier League fixtures.
Wenger says that he is worried about his side's recent performances and the fact that they only have two more weeks to prepare for the FA Cup final.
"It is a little bit of a concern, but there's nearly two weeks to go. We have some time to prepare and to recover. I think we will do that," the Frenchman told ESPN after his side's goal-less draw against Sunderland on Sunday.
Wenger feels that Arsenal's form has dropped due to his side's long campaign that has taken a toll on his players' energy levels.
"You could see that some players are a bit [tired]," added Wenger. "We played our 56th game of the season tonight and some players have given a lot."
Arsenal play their final Premier League game against West Bromwich Albion on Sunday, before facing Aston Villa in the FA Cup final exactly a week later.
There were some suggestions that Wenger should plan to field a weak squad against the Baggies so that his key players could be rested for the FA Cup clash, but the Frenchman insists that the Gunners will be looking for nothing less than a win in their final Premier League fixture of the season.
"What is important now is that we win on Sunday," he added. "We want to finish on a high in front of our own fans and give them the win they deserve."