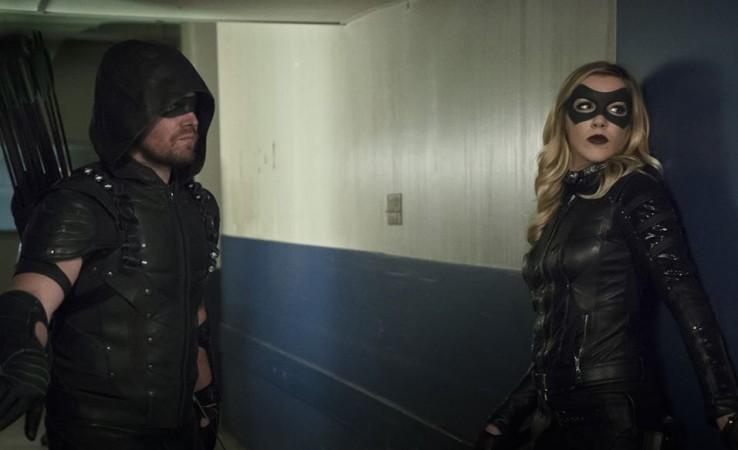 Arrow fans will have to wait until January 10 to watch the new episode of season 6. Episode 10 is titled Divided and it might re-introduce Laurel Lance.
Cast member Katie Cassidy has been featuring Black Siren in The CW. Her much-awaited transformation could be featured in the mid-season premiere episode.
Executive producer Wendy Mericle and lead cast Stephen Amell have already teased the re-introduction of Laurel Lance in the second half of the fourth season.
Also read Empire season 4 spoilers: Showrunner plans to introduce Frankenstein's monster in episode 10
Here is what Mericle said about the transformation of Black Siren:
I don't know if there's any question about whether or not the [idea] of redemption will come up; it has to. Her father is there. Oliver is there. Everyone is going to be asking whether or not it's possible to find a little piece of Laurel, the Laurel Lance they knew and loved, in there somewhere.
Amell also shared his excitement over meeting Laurel Lance again:
Laurel Lance is the most famous dead person in Star City, so eventually, at some point, if she is reintroduced into public life, how do we unpack that? I'm excited for that. That's the dynamic I think could be interesting.
Another character to be re-introduced in the second half of Arrow season 4 is Helena Bertinelli aka The Huntress. Actress Jessica De Gouw is likely to reprise her role in the mid-season premiere episode.
"With Arrow, it's always been about scheduling and what I can make work and what they can make work with the storylines lining up. It's never out of the question. Whether it will happen anytime soon, I think we're still piecing that together, but never say never," the actress said in an interview with Digital Spy.
"It would be lovely to pop back. It's such a wonderful group of people and it's such a fun show. I'm on social media so there's a constant engagement with the fans and they're definitely interested in Huntress coming back. We'll have to see," she added.