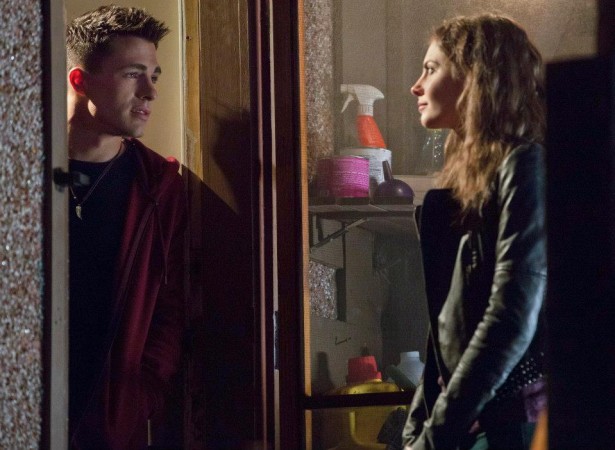 Arrow – the CW supernatural drama series - will be back with a new episode of season 6 on January 18. The mid-season premiere episode is titled Divided and the official synopsis for it is yet to be released.
If there is anything that the fans are excited about the upcoming episode, it is the return of actor Colton Haynes as Roy Harper. A section of fans are desperate to see a reunion between Thea Queen and Roy Harper in episode 10.
Also read Once Upon A Time season 7 spoilers: Find out how Regina plans to save Lucy
Executive producers Marc Guggenheim and Wendy Mericle have already teased romance for Thea Queen and Roy Harper in the second half of season 6.
"We're thrilled to announce that Colton Haynes will be reprising his role as Roy Harper for a short arc on Arrow this year. Roy is called back to Star City to help resolve an urgent matter with high stakes for the team. His short visit turns into something surprising when he reunites with Thea and sparks a change in both of their lives that will have long-lasting consequences...," Deadline quoted the executive producers.
Although the show has been garnering an average of two million viewership ratings this season, it is yet to be renewed by the network. So, there was a buzz that the show could be cancelled.
However, executive producer Marc Guggenheim confidently said that the show will defiantly get additional seasons. "We don't have official pickups yet, but w"e're very confident we'll get additional seasons," he said at the ACE Comic Con in Rhode Island.
"I think it's very hard, in television, to have a master plan in terms of how many years out. Television works on a different kind of time horizon than features does. That said, we have a clear vision as to what we want to do," he added.