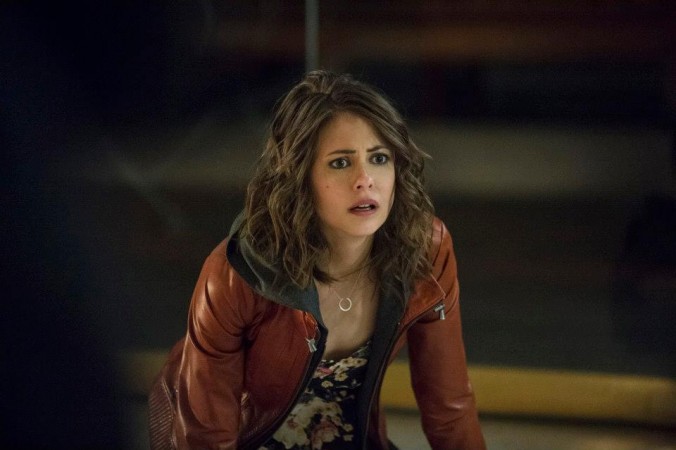 The CW will not air "Arrow" Season 3 episode 16, titled "The offer", this Wednesday, 11 March, as the show is on a short hiatus.
But when the series returns on 16 March, viewers can expect some thrilling sequence between the good and the evil characters of Starling City. The supernatural series will not just focus on Ra's al Ghul (Matthew Nable) and Oliver Queen (Stephen Amell), it will also reveal what is in store for Thea Queen (Willa Holland) and Nyssa al Ghul (Katrina Law).
In episode 15, titled "Nanda Parbat", the Queen siblings were on a major crossroad and episode 16 will revolve around their decisions and the reason for it.
Oliver has already received an offer from Ra's al Ghul to be the next leader of League of Assassins, and in the upcoming episode Thea might get an opportunity to team up with Nyssa to kill Malcolm Merlyn (John Barrowman).
Recently, executive producer Marc Guggenheim teased that Nyssa will not kill Thea in episode 16, according to E!Online. So, the two may execute some plans against Merlyn in "The Offer".
Meanwhile, spoiler photos of "The Offer" indicate that Oliver, Diggle and Merlyn will be back in Starling City and will discuss about the saviour's decision to turn himself into the villain.
However, if the saviours of Starling City get themselves involved in evil activities, the city might need new protectors. So, Ray Palmer aka The Atom (Brandon Routh) and Laurel Lance aka Black Canary (KatieCassidy) could be the new saviours.
To know more about the superpowers in Starling City, watch "Arrow" Season 3 episode 16 on Wednesday, 18 March, at 8 pm.