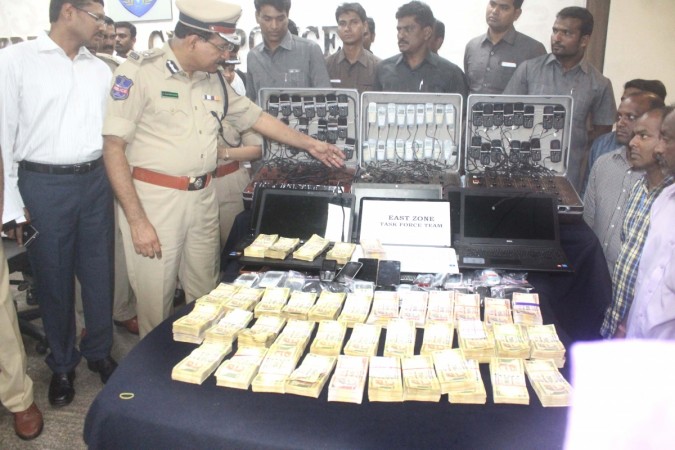 Several people have reportedly been arrested in connection with alleged betting during IPL 2016 matches. According to a Press Trust of India report, the betting took place during the Delhi Daredevils vs Mumbai Indians and the Sunrisers Hyderabad vs Kings XI matches, both of which were played on April 23.
Vikas, a class 12 student, and restaurateur Rachit Gupta from Rajouri Garden, were arrested by the Delhi Police following a raid on Saturday.
"We received information from constable Ansar that there will be betting on an IPL 2016 cricket match and the betting syndicate is operational from a house in Punjabi building, Roshnara Road, Delhi," DCP (North) Madhur Verma told the news agency.
Verma said a police team headed by inspector Shalender Tomar conducted the raid and arrested Vikas and Gupta from the building. The duo had reportedly bet about Rs 5 lakh on the match, which Delhi Daredevils won by 10 runs. They have also seized an LCD TV along with mobile phones and chargers and a notebook from the scene.
Meanwhile, four other persons were arrested from Kozhikode in Kerala in connection with alleged online betting during the Sunrisers Hyderabad and Kings XI Punjab match. Following a police raid in a rented building in the city, a case under provisions of the Kerala Gaming Act was registered against the accused, identified as Harshad, Shamsu, Ifsul Rehman and Mohammed Rasheed.
Rs. 5.02 lakh was reportedly seized from the four businessmen, along with mobile phones and computers. All of them are out on bail.
Betting in sports in India, except in horse racing, is strictly prohibited by the law.