In a scathing open letter, MP from Kerala's Palakkad constituency MB Rajesh has termed Republic TV's editor-in-chief Arnab Goswami as the most unethical journalist. Rajesh wrote the letter after his appearance on Republic TV went awry and was misled on the topic of discussions on prime time on Friday, May 26.
Rajesh was part of Arnab's show to present the CPI (M) view on a statement allegedly made by party secretary Kodiyeri Balakrishnan about Indian Army. Rajesh, who was seen visibly upset on the channel, claims that he was not given a chance to talk during the debate. He later took to Facebook to air his grievances.
"The only truth Arnab said in the show was that he has handled bigger leaders than Rajesh," the MP wrote. He goes on to add in his post that while Arnab has "every right to imagine that you have a larger than life image. But my impression about you is that you are not only biased and prejudiced but also that you lack substance, integrity, credibility and even confidence as a journalist."
Regarding the show and the events that led to him to the studio of Republic, Rajesh said that he was requested to give time for a debate on "On Three Years of Modi Government" between 10 pm to 10.15 pm, but realised that the discussion was about to conclude when he reached the studio at 9.50 pm.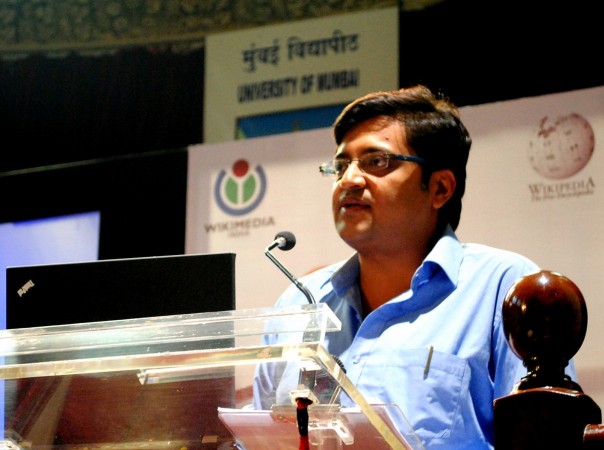 "I immediately asked the Asianet employees in Palakkad Studio to reconfirm the topic for which I had been invited. Aravind, an Asianet employee, contacted your channel in my presence and reconfirmed the topic as '3 Years of Modi Government'. Then suddenly I came to know on air that you have changed the topic to the alleged Kodiyeri's Speech against Army," the MP wrote.
Rajesh highlighted that while he made several attempts during the show to explain his stance and the actual statement made by Kodiyeri, Arnab chose to ignore the same.
Lashing out at Arnab, Rajesh added, "It was evident from your substandard and abusive remarks against the CPI (M) that your sense of history is poorer than that of a primary school child. Your teacher of history in school would have been much ashamed to see the shameless and naive expression of your ignorance on history."
The Kerala MP also termed Arnab the "self-proclaimed ambassador of the army" and concluded his letter by asking what has Arnab done for the Indian Army apart from "highly hypocritical and extremely dramatic expressions."
Earlier, the newly-launched news channel was dragged to court by Congress MP Shashi Tharoor for allegedly making defamatory remarks against him while airing news relating to the death of his wife Sunanda Pushkar.
Read the full letter here
Watch the debate here