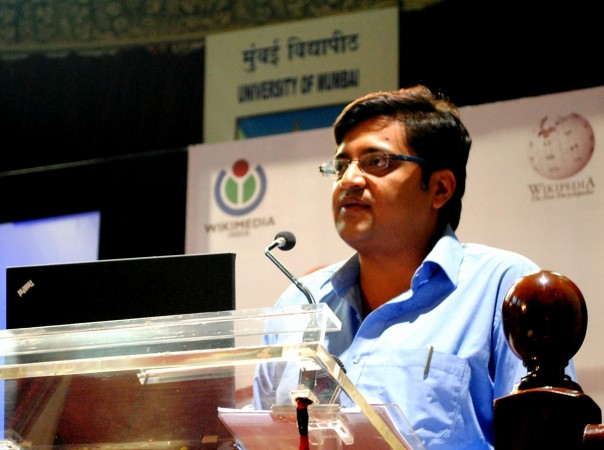 Bennett, Coleman & Co Ltd (BCCL) filed a complaint on Tuesday against Arnab Goswami, founder of the recently launched news channel Republic TV, and journalist Prema Sridevi on charges of infringing its copyright.
Goswami was earlier the editor-in-chief of Times Now, the English news channel owned by Times Network. He resigned from his post in November 2016 and launched his own news channel Republic TV on May 6 this year.
On the day of the launch, Republic TV carried an "expose" on RJD chief Lalu Prasad in which it played audio tapes of conversations that took place between the RJD chief and former MP Shahabuddin allegedly when the latter was in prison. Shahabuddin is still in jail.
On May 8, Goswami's Republic TV carried another story in which it played taped phone conversations between former Times Now reporter Sridevi and the late Sunanda Pushkar, wife of Congress leader Shashi Tharoor, and Narayan, their house help.
According to Economic Times (ET), the taped phone conversations of both the stories that were aired on Republic TV were procured and accessed, when both Goswami and Sridevi worked for Times Now, the complaint stated. The BCCL conducted an internal inquiry which established that the audio tapes were procured and were in posession of Goswami and Sridevi while they were working under BCCL.
The complaint also highlights that both Goswami and Sridevi admitted on air on May 8 that the audio tapes of the phone conversations in the Sunanda Pushkar case were in their possession, since two years, when they worked with Times Now, their previous organisation owned by the BCCL. The BCCL also owns several other newspapers and channels under the Times Network.
The complaint also accused both the journalists of wilfully, deliberately and with full knowledge converting the particular intellectual property of Times Now for their benefit, thereby dishonestly misappropriating the said intellectual property. The complaint said that they had committed the offence of criminal misappropriation of property punishable under section 403 of the Indian Penal Code (IPC) and several other provisions under applicable laws, ET reported.
A complaint was registered against Goswami and Sridevi at Mumbai's Azad maidan Police Station under Sections 378, 379, 403, 405, 406, 409, 411, 414 and 418 of the IPC, and Sections 66-B, 72 and 72-A of the IT Act, 2000.
The complaint accused Goswami and Sridevi of committing offences of theft, criminal breach of trust, misappropriation of property and infringement of IPR of BCCL by using its intellectual property on Republic TV on May 6 and May 8 this year.