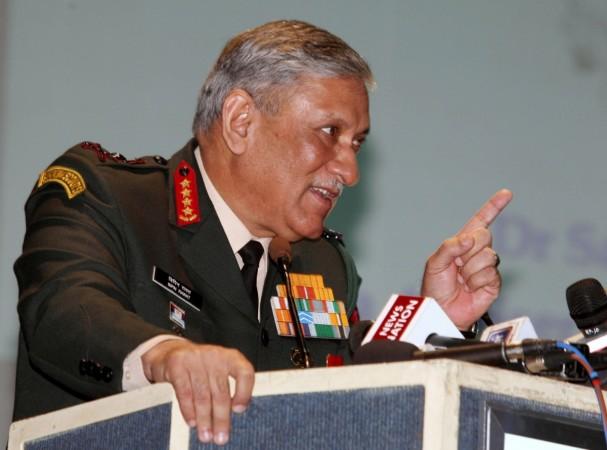 Indian Army Chief Bipin Rawat broke his silence on Major Leetul Gogoi's alleged involvement in a fracas at a Srinagar hotel, saying that Gogoi will be charged with exemplary punishment if found guilty of "any offence."
"If any officer of the Indian Army is found guilty of any offence, we will take strictest possible action," Rawat was quoted as saying by Press Trust of India during his visit to the Army Goodwill School on Friday, May 25.
"If Major Gogoi has done something wrong, I assure you that he will be awarded punishment at the earliest. The punishment will set an example," the Army chief added.
Major Gogoi of the human shield fame, was detained by the Srinagar police on May 23 for allegedly trying to get into a hotel room with an 18-year-old woman.
He was also allegedly involved in an altercation with the hotel staff where he had booked a hotel room in his name. The woman along with another army personnel had entered the hotel to meet Major Gogoi, however, they were not allowed.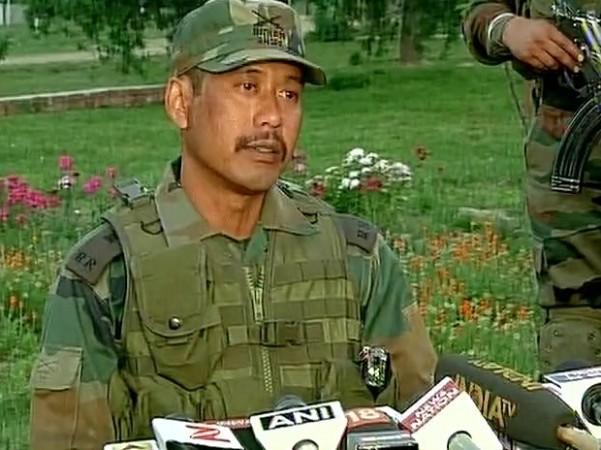 The officer was handed over to his unit in Budgam. The woman recorded her statement in front of a magistrate and was later sent to her parents, Hindustan Times reported.
Following this, the Jammu and Kashmir police started an inquiry into the involvement. "This is in reference to the Press Release issued by District Police Srinagar which reported the incident at the Hotel Grand Mamta today. In this matter, IGP Kashmir Zone has ordered a probe to be conducted by the SP North zone Srinagar in this incident within the ambit of law," the police statement read.
Major Gogoi had earlier made headlines after he tied a Kashmiri civilian in front of his jeep in April 2017. The incident took place during the by-elections for the Srinagar Lok Sabha seat. He had tied the man in an attempt to prevent stone-pelters from targeting his convoy.