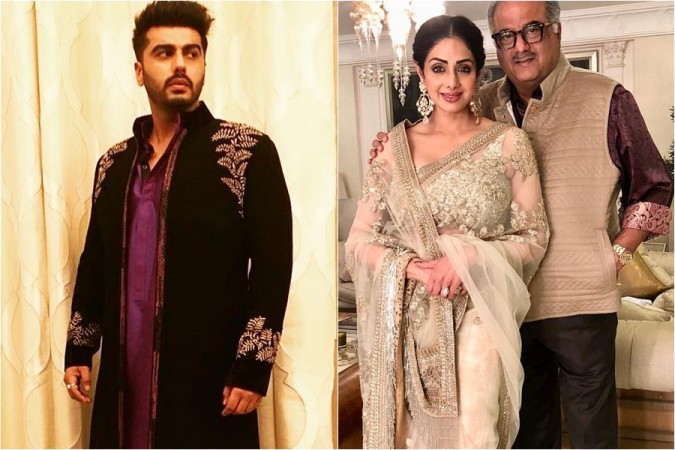 The shocking news of Sridevi's sudden demise late on Saturday, February 24, rocked the entire nation. She died at the age of 54 after suffering a massive cardiac arrest in a hotel room in Dubai. She was in the UAE along with her husband Boney Kapoor and daughter Khushi Kapoor attended a family wedding.
Arjun Kapoor, Rekha, Neelima Azeem, Vaibhavi Merchant and friends of Janhvi Kapoor and Khushi Kapoor on February 25 were spotted at Anil Kapoor's house paying their last respects to the veteran actress. And more celebrities have been coming in since February 26 morning.
The Kapoor family is trying its best to bring Sridevi's mortal remains back to India from Dubai for cremation.
Sridevi was a mother to her two daughters and also a stepmother to Arjun Kapoor and Anshula Kapoor, the children of Boney Kapoor from his first wife Mona Shourie Kapoor.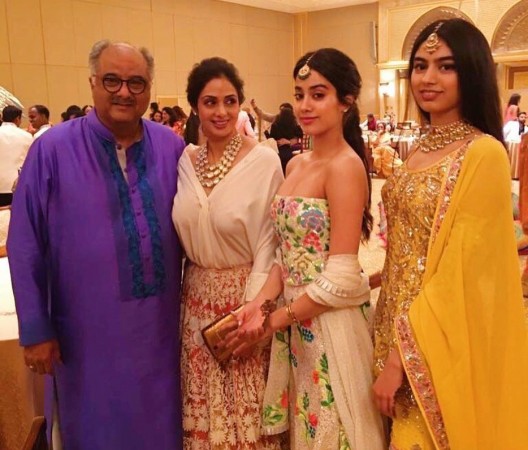 Coincidentally, the Mr India actress passed away just months before she could witness her daughter Janhvi making her debut in Bollywood with Dhadak, just like Boney Kapoor's first wife Mona, who died before watching his son Arjun Kapoor shine on the silver screen with his debut film Ishaqzaade in 2012.
There were a lot of rumors that Sridevi and Arjun didn't share a cordial relationship after his mother's death, and he reportedly held a grudge against her.
In a TV interview with Niranjan Iyengar in 2014, Arjun Kapoor had talked about his equation with his stepmom Sridevi.
When asked if he held anything against Sridevi, Arjun said: "I am sure I've had various degrees of emotions against her (Sridevi) and him (Boney Kapoor). I only look forward. I try to make it a point not to dwell on what could have (been), what should have (been)."
Talking about his relationship with Sridevi, Arjun had said: "It's very cordial. I respect anybody in my father's life the same way because he would expect me to do that. So I respect her and don't wish ill towards anyone. That's how I follow."
When Arjun was asked whether Sridevi was encouraging of his acting career, the actor said: "I am sure she is but not me per se. As in, I've never sat down face to face with her and had a chat about how she liked my work or whether she is following [it]. I am sure she is, but we never had like... I am sure I've spoken to you more in this interview than I might have about my work with her. You know it's one of those, there is a decent understanding between two people to maintain a certain equation because we love a certain man who is in between both of us, as simple as that."
Upon learning about Sridevi's untimely death, Arjun, who was shooting for his upcoming film Namaste England in Amritsar, rushed to Mumbai to be with the family and console the veteran actress' two daughters Janhvi and Khushi.
Anil Kapoor and daughter Sonam Kapoor, who were shooting for their upcoming film Ek Ladki Ko Dekha Toh Aisa Laga in Chandigarh, were also spotted at the Mumbai airport on Sunday evening.
Watch Arjun Kapoor talks about his relationship with stepmom Sridevi here:
While the entire nation is mourning the loss of the iconic actress, she will live forever in the hearts and minds of millions of people with her brilliant performances onscreen.